Trail Maps and Guides

Explore a state park trail system with the interactive Alaska Mapper - State Parks and Trails. This Service is not updated regularly; please visit trail conditions for the latest condition reports. For more information, visit Alaska Mapper.


Visualize trails in 3D by downloading the Google Earth File of a park


Download tracks and waypoints of your favorite trails to your GPS with a GPX file

Many of these maps can also be found on Outerspatial: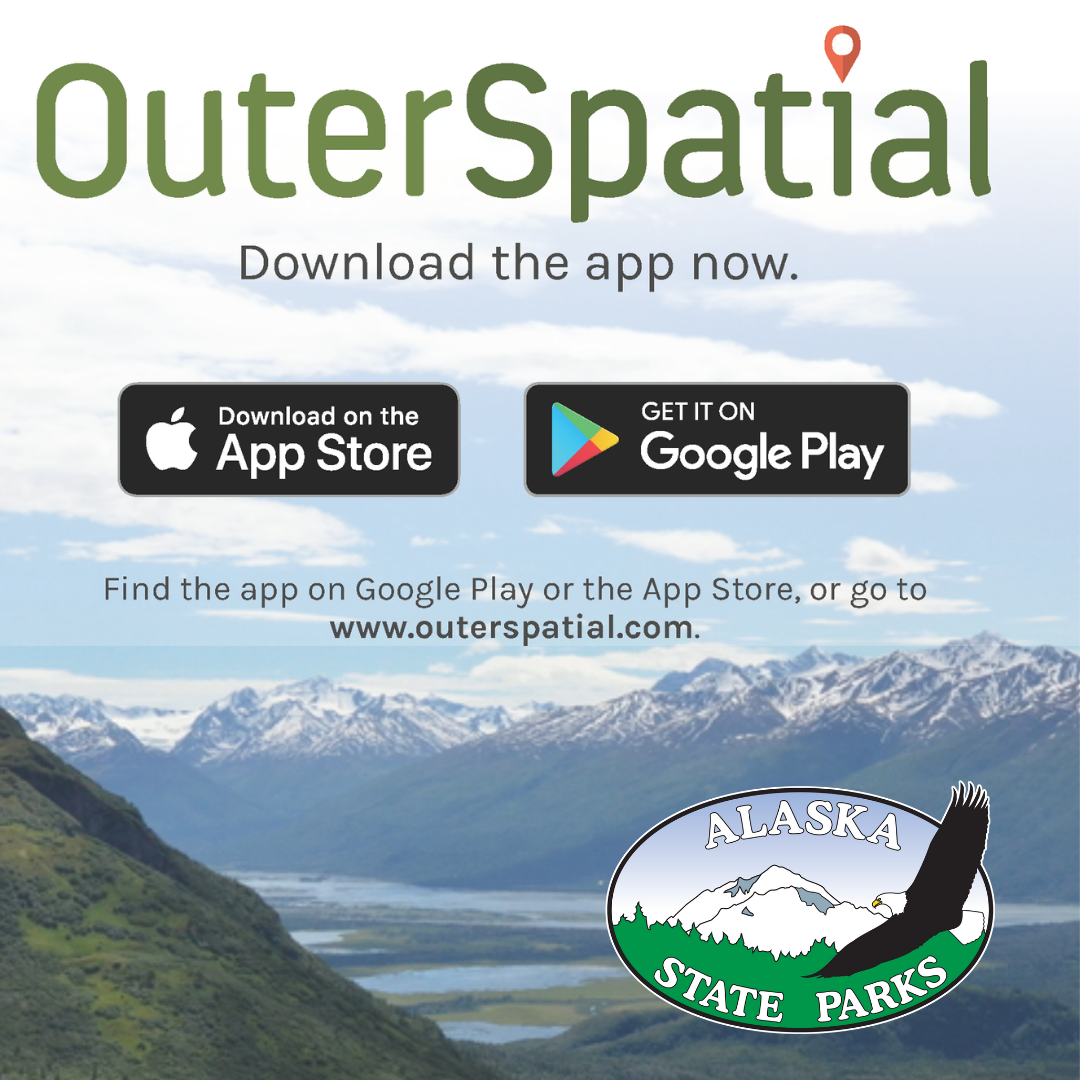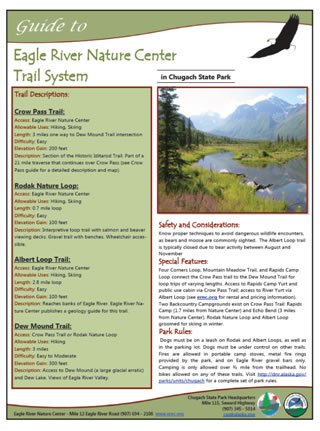 Alaska State Parks Trail Guides provide a variety of information about a particular trail or trails. Guides provide access, difficulty, length, and use information. A trail profile illustrates the changes in elevation along the trail. A trail description and image describes the character, special features of the trail, and safety considerations. Also provided is information on park rules and contact information for a particular park area. Page two of the guide provides a detailed trail map for use as spatial reference. Park Visitor Centers may provide limited copies of the guides. Additionally, the maps are available here as pdf files, and can be printed for reference while on the trail.

To open pdf files, you must have Adobe Acrobat Reader version 5.0 or higher on your computer. Acrobat Reader is available for free off the Internet. Click the Get Acrobat button to

go to the Adobe Acrobat web site, follow the instructions and choose the appropriate type of Acrobat Reader for your computer. The maps are large and may take time to download and copy.


Click on the links below for a trail map.
Chugach State Park
Denali State Park
Hatcher Pass East Management Area
Kachemak Bay State Park
Kodiak Area Parks
Shuyak Island Trail Map
Shuyak Island Kayak and Packrafting Routes

Caines Head State Recreation Area
Chena River State Recreation Area
Southeast State Parks
Snowmachine trail maps
NOTE: The State of Alaska makes no expressed or implied warranties (including warranties of merchantability and fitness) with respect to the character, function, or capabilities of this product or its appropriateness for any user's purposes. In no event will the State of Alaska be liable for any incidental, indirect, special, consequential or other damages suffered by the user or any other person or entity whether from use of the product, any failure thereof or otherwise, and in no event will the State of Alaska's liability to you or anyone else exceed the fee paid for the product.