Southeast Region
Refuge Cove State Recreation Site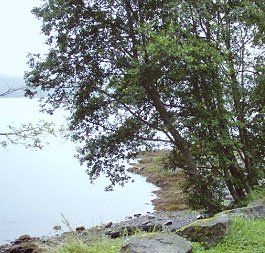 Facilities
★ ADA Facility - No
★ 13 Acres
★ Toilets
★ Picnic Sites
★ Picnic Shelter


Activities
★ Day use
★ Fishing
★ Plant Interpretation Trail (14 plant identification signs developed by Ketchikan elementary students from Tongass School of Arts and Science)
Refuge Cove is 13 acre park stretching a 1/2 mile between the sandy beach and Sunset Drive Road. Trails run the length of the park. There are 9 picnic sites, a picnic shelter, and fire ring grills.

This is a frequent stop for many local families for an evening picnic and fabulous sunset views.

The picnic shelter is reservable online.
Check Availability of the Picnic Shelter

Address:
8.7 North Tongass Highway

Driving Directions:
From Ketchikan Airport, ferry across, turn left on North Tongass Hwy. Turn left onto Sunset Dr. at milepost 8.7 off of N. Tongass Hwy.