Northern Region
Quartz Lake Campground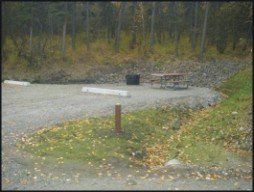 Quartz Lake Campground is located in the Quartz Lake Recreation Area. For travelers and locals alike, Quartz Lake Campground offers a large variety of recreational opportunities. Quartz Lake Campground has 16 campsites in the loop and 87 parking and camping sites in the parking lot development. Facilities also include two boat launches, a handicap accessible fishing dock, picnic sites, a picnic shelter, a swimming area, a beach volleyball court, water, and toilets.

Quartz Lake has some of the best road accessible fishing in Interior Alaska. Each year more than 34,000 fish are harvested.

Hiking is becoming increasingly popular at Quartz Lake State Recreation Area. There are five hiking trails in the park for visitors to experience and enjoy. These trails offer extraordinary views of the Tanana River Valley, Alaska Range, Shaw Creek Flats, Quartz and Lost Lakes, and Moose Pond. The trails also offer opportunities for wildlife viewing.

Address:
Mile 277.8 Richardson Highway

Driving Directions:
From Anchorage - Take the Glenn Hwy to the Richardson Hwy. Milepost 277.8 of the Richardson Hwy, turn right on Quartz Lake Road, right on Quartz lake Road Access.