Mat-Su Region
Dry Creek State Recreation Site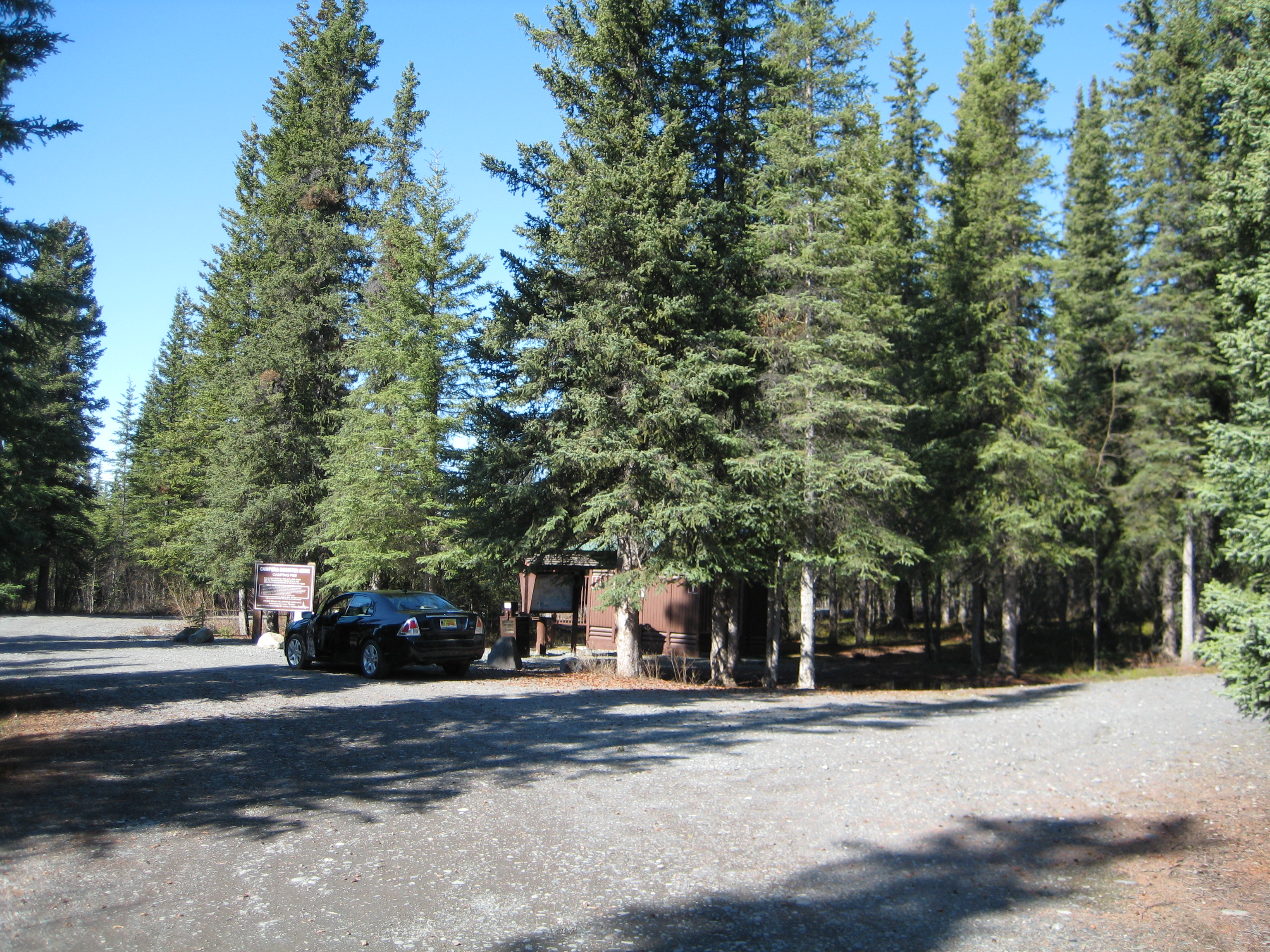 Facilities
★ ADA Facility - Yes
★ 360 Acres
★ 50 Campsites (see fee page)
★ No RV size limit
★ Camping Limit - 15 days
★ Daily Parking Fee (see fee page)
★ Toilets - ♿
★ Water - ♿
★ Picnic sites (9)

Activities
★ Camping
★ Fishing
★ Trails
Dry Creek State Recreational Site provides Camping, fishing and trails. With several camp-loops to choose, the site can accommodate all sizes of recreational vehicles. The nearby small creek has grayling and rainbow trout. The park is usually open from mid-May to mid-September. Dry Creek is run by concessionaire Ancient Spruce Co. - (907) 205-0766.

Address:
Milepost 117.5 Richardson Highway

Driving Directions:
4 miles north of Glennallen on the Richardson Highway.