Kodiak Region
Fort Abercrombie State Historical Park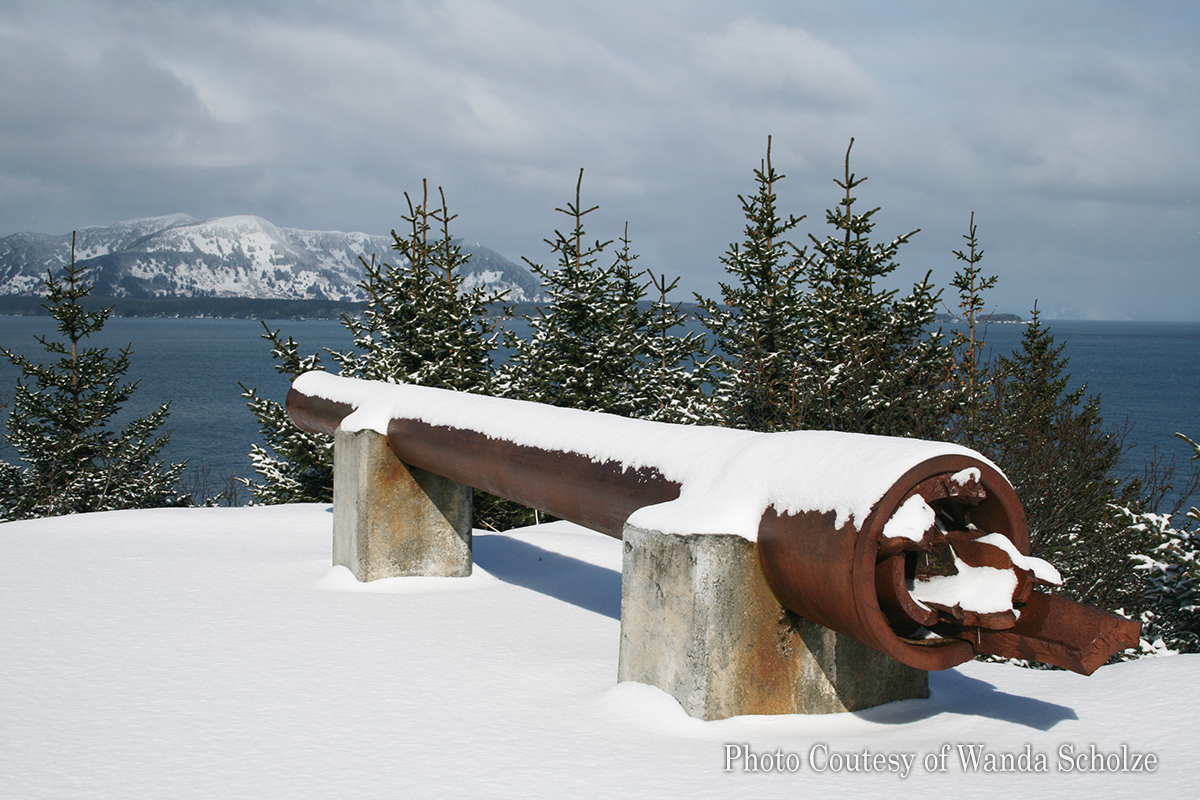 Facilities
★ ADA Facility - Yes
★ 221 Acres
★ 8 Campsites - (see fee page)
★ 5 RV Campsites (size limit 20')
★ Camping Limits - 7 nights
★ Toilets - ♿
★ Water - ♿
★ Picnic Shelters (1)
★ Picnic Sites
★ Historical Features - ♿
★ Kodiak Region Park Headquarters

Activities
★ Fishing
★ Camping
★ Day Use
★ Historical Features
★ Hiking
★ Swimming

Fort Abercrombie State Historical Park Brochure
Few other units of the Alaska State Park System,which are comparable in size, possess the cultural and natural resources that are found in Fort Abercrombie.

The historic ruins of a World War II coastal defense installation coupled with the steep surf-pounded cliffs, deep spruce forests, wildflower laden meadows, and a lake containing trout offer the public a unique opportunity to learn of the events of World War II while enjoying the natural beauty of the park.

Fort Abercrombie became a park unit of the State Park System in 1969. 182 acres of state land was set aside to be managed by the Division of Parks and Outdoor Recreation for the enjoyment and preservation of the areas unique historical and natural features. In 1970 Ft. Abercrombie was listed on the National Register of Historic Places and in 1985, the park was designated a National Historic Landmark.

The campsites at Ft. Abercrombie are designed primarily for tent campers. RV campers are encouraged to use the overflow parking area or visit Buskin River State Recreation Site as vehicles over 20' will have difficulty maneuvering on the narrow, rustic roads.

Fort Abercrombie has a group area available for reservation.
Reserve the Group Area

Address:
1400 Abercrombie Drive

Driving Directions:
From Airport - Take West Rezanof Drive to the right towards the City of Kodiak. Continue approximately 3.5 miles past the 4 way stoplight. Turn right onto Abercrombie Drive.