Chugach State Park
Yuditna Cabin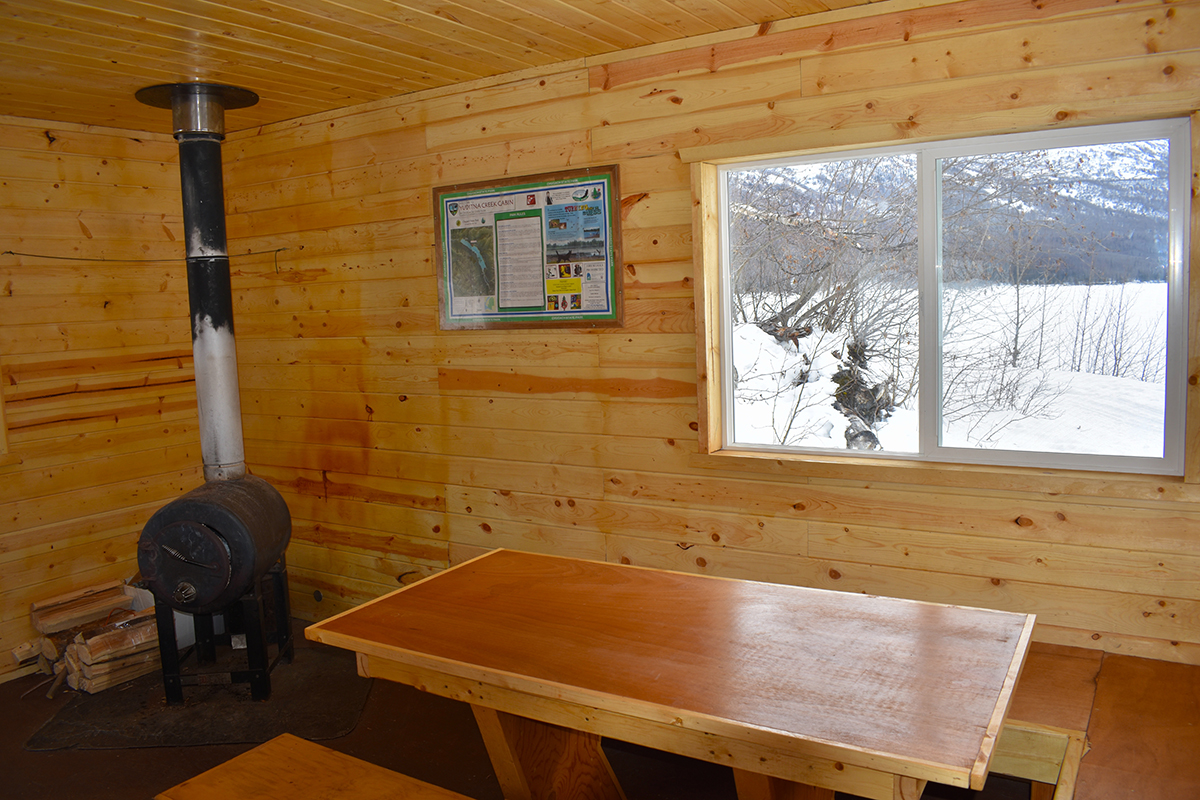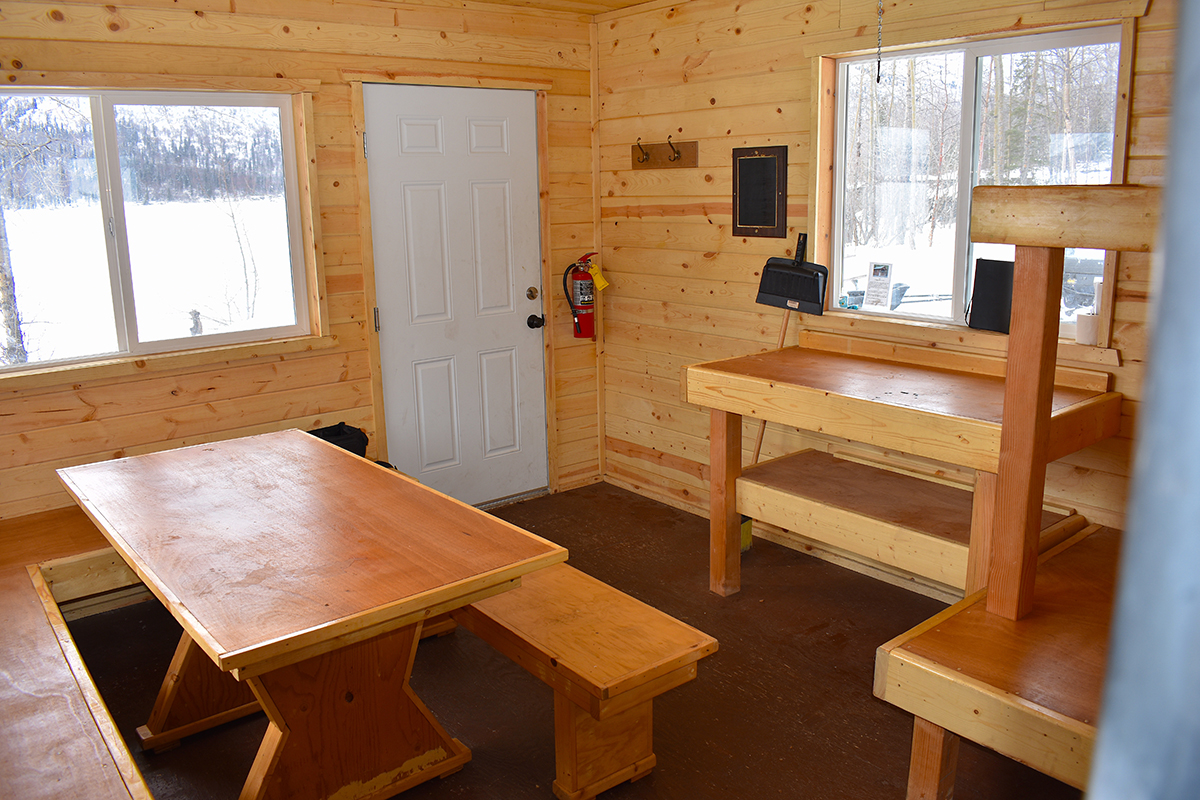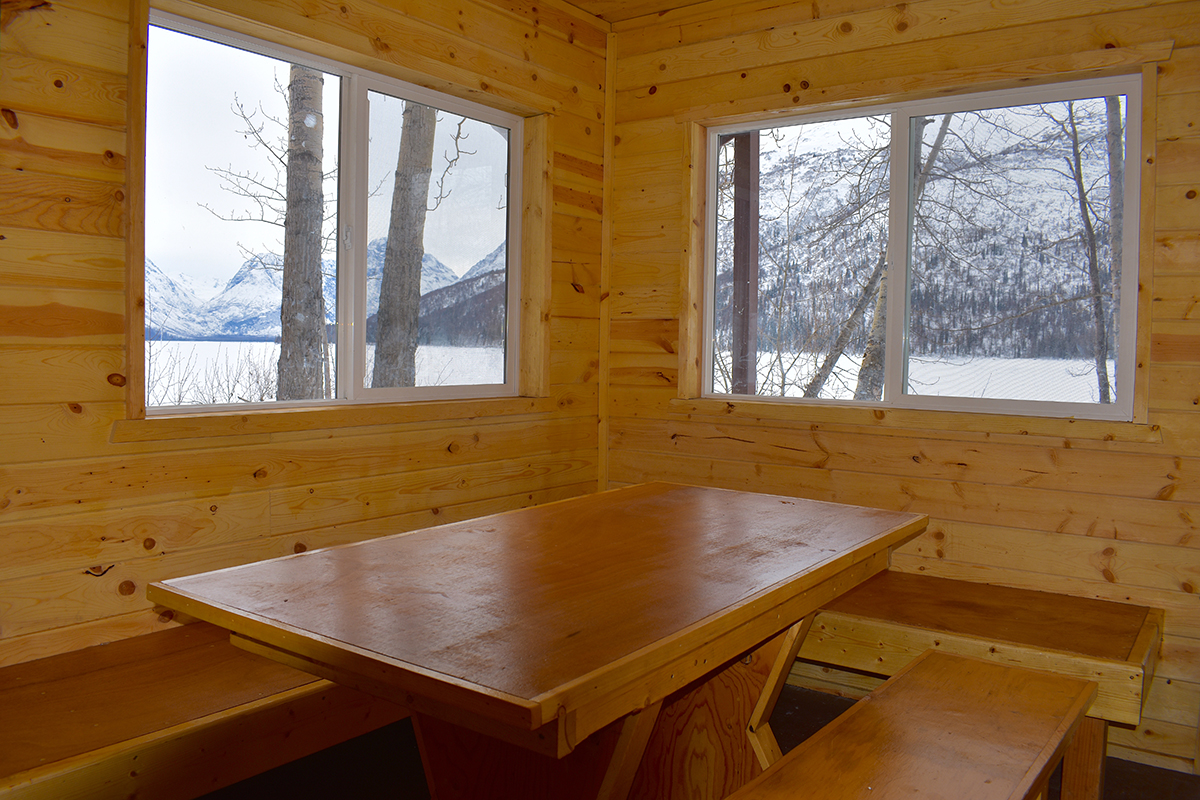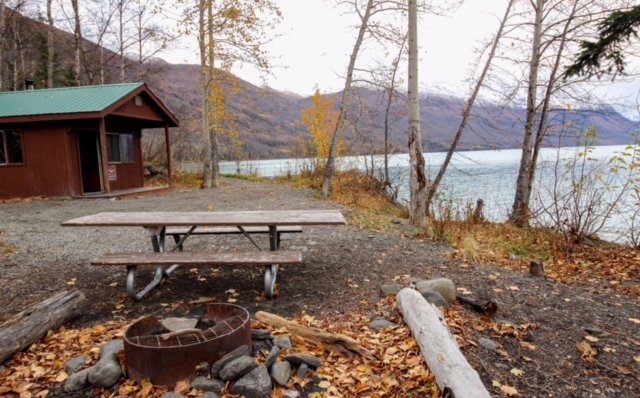 Cabin Specifications
★ Minimum Occupancy: 1 Guest
★ Maximum Occupancy: 8 Guests
★ Site Access Method: Summer - Walk, bike, or vehicle in summer ; Winter - Walk, Ski, or Snowshoe*
★ Stay Limit: 3 Nights
★ Check-in/out Time: 12:00pm
★ Pets Allowed: Yes**
★ Fees: (see fee page)
★ Cabin Dimensions: 12' x 16'
★ Heating Method: Wood (Bring your own wood)


Amenities
★ Picnic Table
★ Wooden Bunks
★ Benches

Map of Chugach State Park
Eklutna Lake Trail Guide and Map
Sleeps 6 (maximum 8). It is equipped with wooden sleeping platforms, a wood heating stove, chairs or benches, and a table. A pit latrine is nearby. Water is supplied from the lake in the summer or snow in the winter. Please purify all water before using.

Location:
Access to the lake is at Mile 26 on the Glenn Highway. The cabin is located 3 miles up the Lakeside Trail at the mouth of Yuditnu Creek on Eklutna Lake.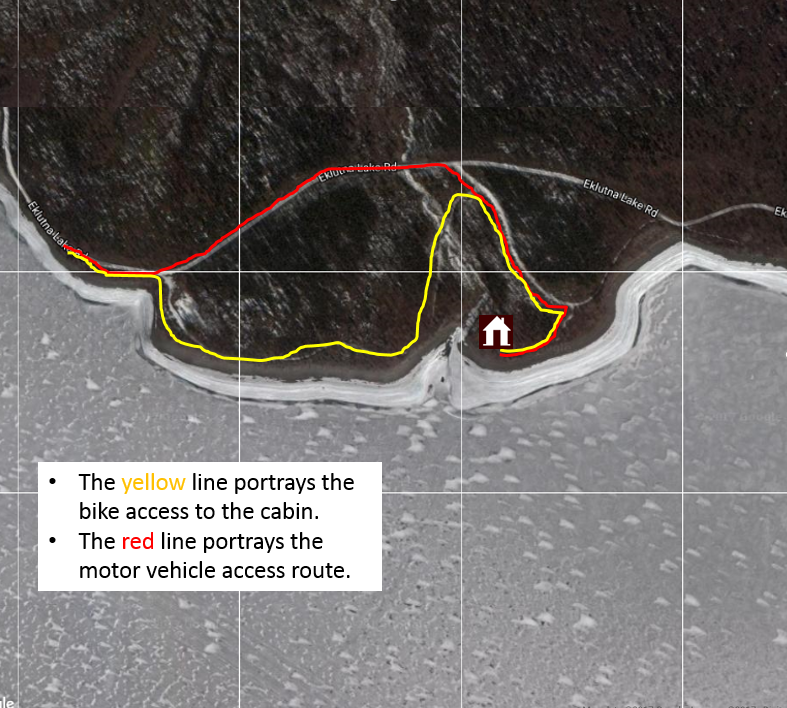 GPS: N 61 23.465', W 149 03.557'

Special Notes:
* 3 miles from the Eklutna Lake trailhead via the Lakeside Trail by foot, bicycle, or ATV (Sunday through Wednesday April 1 through November 30 only). Look for the turnoff to the cabin past the 2 mile post. The cabin can also be reached by boats that can be hand carried to the water. Winter access is by skis or snowshoe. The use of snow vehicles is permitted once the director has determined there is sufficient snow coverage to protect the underlying vegetation.

** Pets must be under control at all times and you are responsible for cleaning up your pet's waste.

Pack out everything you pack in.

Check Availablility on Reserve America
Important Info
Once you make a reservation, you will receive a confirmation e-mail from Reserve America with important information about he cabin. If you do not receive a confirmation e-mail within 24 hours of making the reservation, please contact the reservation call center at 1-844-351-9733 9am-5pm..