Denali State Park Trail Managment Plan
The Alaska Department of Natural Resources (DNR), Division of Parks and Outdoor Recreation (DPOR), has initiated a planning process to create Denali State Park's first Trail Management Plan.

The Alaska State Legislature created Denali State Park in 1970. The park encompasses about 324,270 acres, the majority of which is undeveloped. The most recent management plan for the park was finalized in 2006 and provides overall guidance for management of park lands and development of recreational facilities, consistent with the park's Mission Statement and applicable state laws and regulations.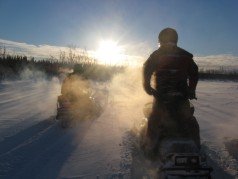 The Denali State Park Trail Management Plan will set forth trail management guidelines and make recommendations for trail development in the park consistent with the park's management plan and the Division of Parks' Trail Management Policy.

State Parks staff will be conferring with involved groups and individuals via phone call, teleconference or in-person meetings. If you know of an individual, group or community organization who would be interested in arranging a meeting about the plan, please contact us.


Steps to this Planning Process
• Identify issues: Identify issues and concerns through a public involvement process.
• Gather information: Throughout the planning process collect information about trails, trail use and any other pertinent material. Prepare draft plan
• Public review of draft plan (with 30-day comment period)
• Review agency and public comments and revise the plan as needed.
• Approve plan: The Director of Parks and Outdoor Recreation approves and signs the plan.
• Adopt and Implement Plan: Plan provides guidance to staff and clarity to public.
How to Stay Involved

Join the Contact List
Fill out the contact form if you would like to be contacted when the Parks Division sends out announcements concerning the Denali State Park Trail Management Plan.


Submit Comments
Fill out the general comments form or print out and complete the trail plan questionnaire.



Review Planning Documents and Other Information
SCOPING
Summary of Scoping Comments
Scoping Comments received through 12/15/09

MAPS
Map of Denali State Park hiking trails
Denali State Park Trail Management Planning Map
Map of Denali State Park groomed snow trail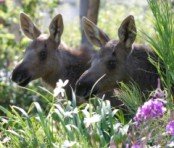 UPDATES
December 2009
January 2010
April 2010

OTHER
Open House Presentation - November 2009
TMO Form
Division of Parks and Outdoor Recreation Trail Management Policy (March 2009)
Denali State Park Management Plan (2006)