2021 Artist-in-Residence Program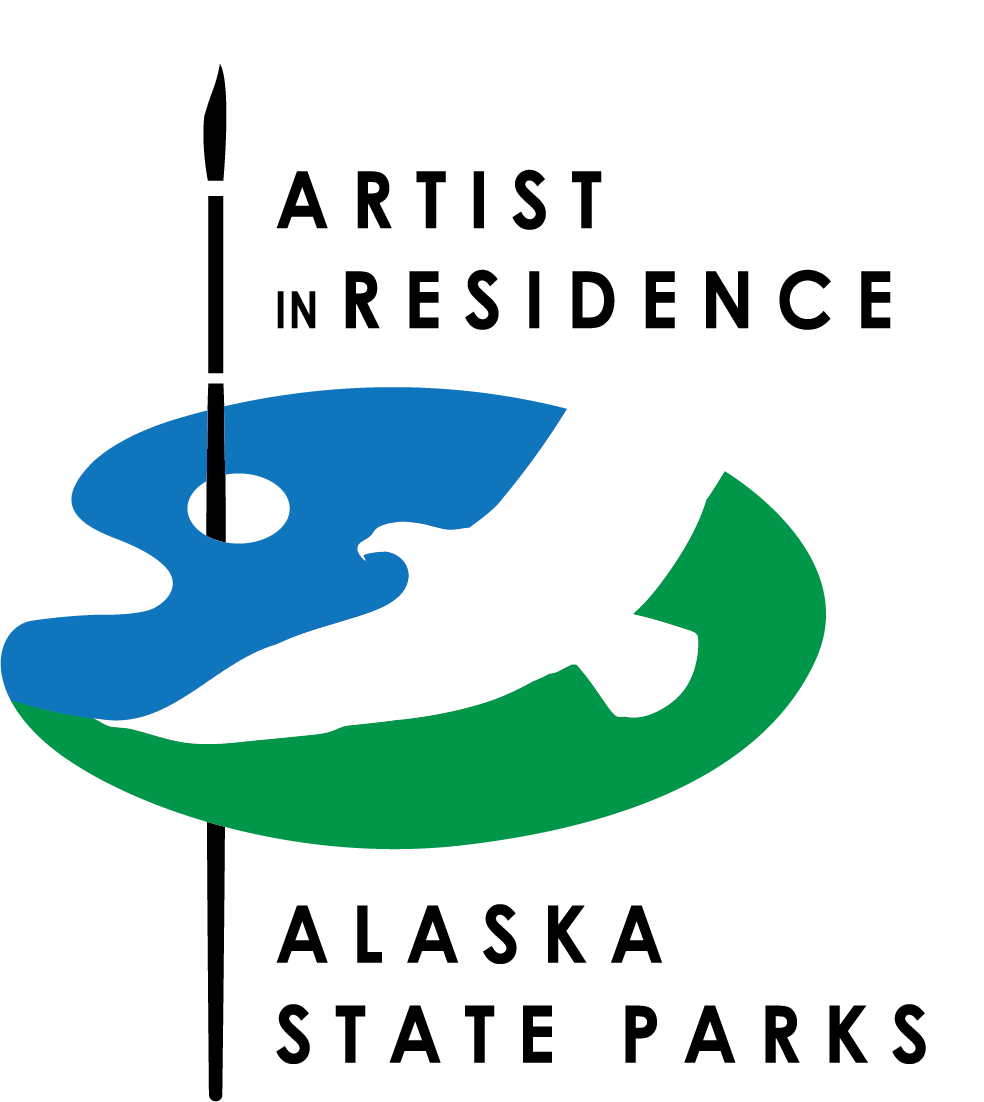 The Artist in Residence Program has been suspended through June of 2021.

The Alaska State Parks Artist-In-Residence program provides an exceptional way for artists to spend up to two weeks in a State Parks cabin exploring the scenic beauty and recreational resources of Alaska's state park system.

The program welcomes artists of all disciplines. The intent of this program is to highlight our Parks for present and future generations while offering visitors an opportunity to see Alaska through the eyes of contributing artists.

Selected artists will spend up to two weeks at an Alaska State Parks cabin. In return for their residency, each artist will donate a minimum of one piece of artwork or written piece inspired by their time in the park.

The Artist-In-Residence program began in 2015 with the selection of seven artists for its inaugural summer season, drawing talented artists from across the state. Workshops and other events were hosted by the artists throughout the summer, providing new opportunities for park visitors to enjoy the spectacular setting and unique history of this park. Each year we add a new element to the program and continue to grow.


Program Requirements

Alaska State Parks will not be accepting any further out-of-state applicants for 2020 due to COVID-19.

Each artist-in-resident will donate a minimum of one piece of artwork, photo or written piece inspired by their time in the park and will offer a community outreach activity for the public during or following their residency.

Artwork Donation. Artists are required to donate one original piece of art created during the residency to Alaska State Parks. Donated artwork should be delivered no later than six months after an artist's residency. Artists will provide a high resolution, professional quality digital image of their donated artwork and will relinquish publishing and reproduction rights to the work. For paintings, photographs, and similar media, artwork should be framed and prepared for hanging.

Community Outreach. Artists will plan a community outreach event to occur during or following their residency. The public program could be a demonstration, workshop, talk, performance, or other event aimed at sharing the scenic beauty and stories of Alaska State Parks through the eyes of an artist.

If you are interested in applying for the Artist-In-Residence program, please see the enclosed application form for more details. Please read the application thoroughly and direct questions to our office after.

The application fee is $50.

Selections will be made monthly and notifications of acceptance and scheduling of your Artist-in-Residence stay in the first week of each month. It is best to apply 5-6 months prior to desired date but there are times when some cabins may be available in a smaller window. For more information about this program, contact Wendy Sailors at Alaska State Parks at (907) 269-8738 or wendy.sailors@alaska.gov.

Artist-in-Residence Application

If you'd like to see the artist biographies from previous years' Artist-in-Residence program, check out the Past AIR page!