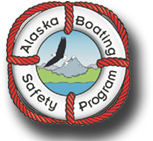 Programs
Instructor Training
Instructor Registry
Alaska Water Wise
Pledge to Live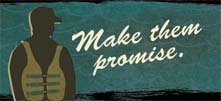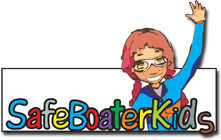 Promoting Safe and Enjoyable Boating in Alaska
What's Afloat
Boating season is upon us. Visit PledgeToLive.org where boaters can check NOAA Marine weather and tide tables, and file an electronic float plan.
The Alaska Office of Boating Safety offers Kids Don't Float classes and pool sessions for schools and other groups statewide. To schedule a class or pool session, contact Kelli Toth at (907) 269-6042 or Kelli Toth
Cold Water Survivors is an instructional video for teens that reinforces the learning objectives of the Kids Don't Float Education Program on the topic of cold water immersion and the importance of wearing life jackets. It received an Emmy Award from the National Academy of Television Arts and Sciences, Northwest Chapter at their 51st annual award ceremony.