Southeast Region
Chilkoot Lake State Recreation Site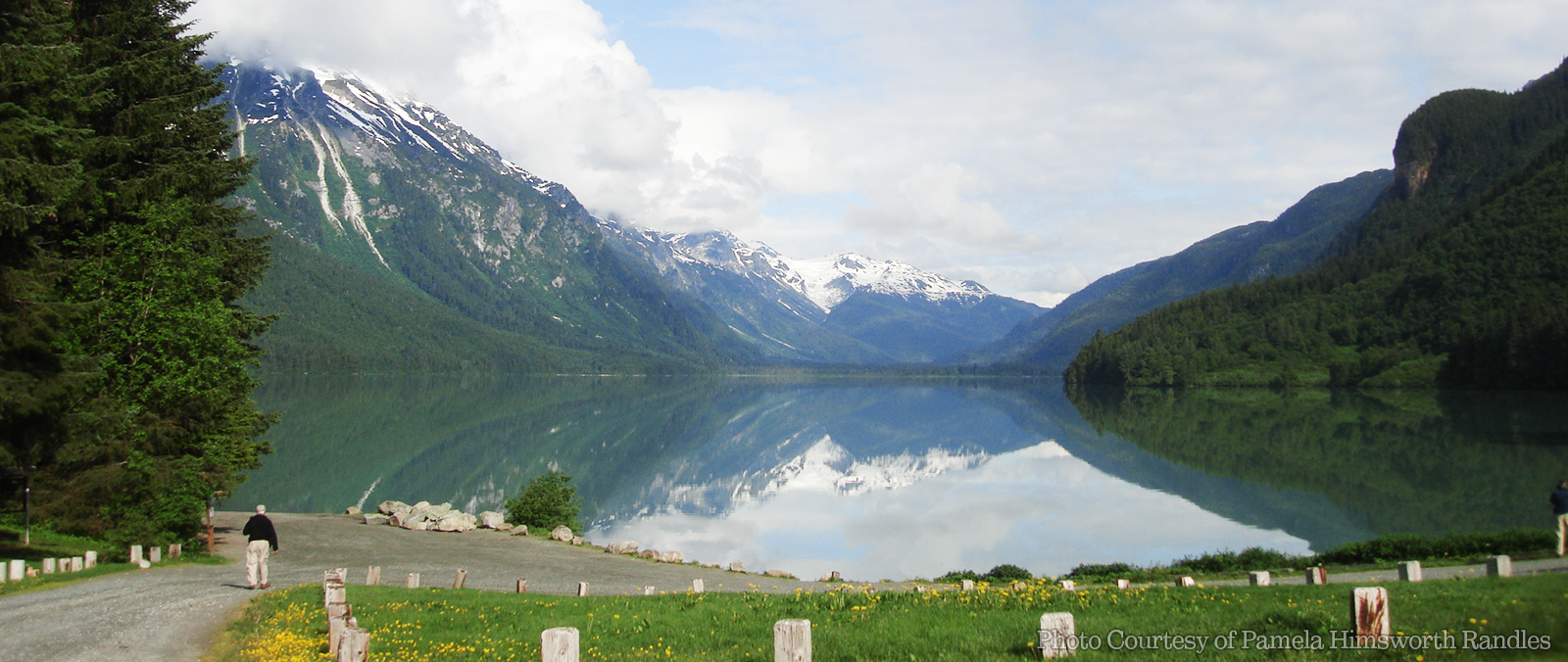 Facilities
★ ADA Facility - Yes
★ 80 Acres
★ 32 Campsites (see fee page)
★ 35' RV size limit
★ Camping Limit - 15 days
★ Latrines - ♿
★ Water
★ Historical features - ♿
★ Picnic Shelter
★ Boat Launch (see fee page)


Useful Information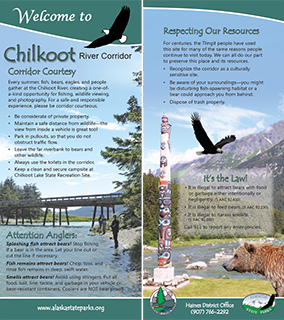 Activities
★ Boating
★ Camping
★ Canoe/Kayaking
★ Day use
★ Fishing
★ Historical features
★ Wildlife viewing
Chilkoot Lake State Recreation Site is at the south end of Chilkoot Lake, near the outlet to the Chilkoot River. The campground sits amid a beautiful stand of Sitka spruce.

The park and surrounding area offers some of the best salmon fishing in Southeast Alaska, with four salmon runs, starting in mid-June and ending in mid-October. Because of the salmon spawning in the river and at this end of the lake, this area is also a bear highway. Bears frequent the river to feast on the salmon. Please learn proper bear/human etiquette, this protects both you and the bears.

Address:
10 Mile Lutak Road

Driving Directions:
Take Lutak Road five miles past ferry terminal to Chilkoot River Road on left just before the Chilkoot River bridge.