Kachemak Bay State Park and State Wilderness Park Planning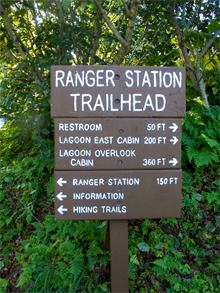 Much has happened since the Management Plan for the Kachemak Bay State Park and the Kachemak Bay State Wilderness Park was adopted in 1995. Changes in community infrastructure, economic trends, and ecotourism have resulted in increased use of the park, while shifting trends in recreation have raised new land use concerns. These concerns include access, building and maintaining park facilities complementary to the area, trails and trail connectivity, and resource protection.

In an effort to address these issues the Division of Parks and Outdoor Recreation has initiated a planning process to revise the park management plan and create a trail plan for the parks. The management plan will set forth management guidelines and make recommendations for the development of recreational facilities within the parks, and the trail plan will provide specific guidance for trail management and development.

Latest News – Open House Schedule Updated.
The first phase of the planning process, scoping, has begun. This initial scoping phase is the time to identify park-related issues and concerns, and to gather information on the kind of recreational facilities and opportunities the public would like to see in the park and wilderness park. A kick off open house session was held in Homer on November 13, 2013. At the open house we learned a great deal about how the public uses the park and would like it to be managed in the future. Please see the Initial Scoping Open House, Recreational Use and Facility Suggestions summary Initial Scoping Open House, Recreational Use and Facility Suggestions summary for more information.

The planning team is committed to a comprehensive public process and we hope that you will join us at an upcoming open house to discuss issues and exchange ideas. Stay tuned for locations and dates.
Seldovia

April 29, 2014
5:00pm – 7:00pm

Multi Purpose Complex
259 Seldovia Street

Port Graham

May 9, 2014
12:00pm – 2:00pm

Port Graham Community Hall

Homer

May 13, 2014
5:30pm – 7:30pm

Islands and Ocean Visitor Center Auditorium
95 Sterling Highway

Nanwalek

TBA

TBA


A "Recreational Use, Facilities, and Access Questionnaire" was distributed in November of 2013 and 122 completed questionnaires were received before the submission period closed on January 31st. The planning team would like to thank everyone who took the time to complete and submit a questionnaire. The responses were informative and will be used as different management options and alternatives are considered. Please see Kachemak Bay State Park and Kachemak Bay State Wilderness Park Planning Update for more information.

The deadline for submitting initial scoping comments is May 15, 2014. Comments may be submitted via email, mail, or fax.

Kachemak Bay State Park Planning
550 West 7th Ave., Suite 1050
Anchorage, AK 99501
Fax: (907)269-8915
Email: shawana.guzenski@alaska.gov


Planning Process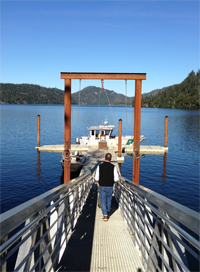 Below is an outline of the major steps that will be taken to develop the plans.



STEP 1: Identify Issues - Identify issues and concerns through a public involvement process. - Spring/Summer 2014



STEP 2: Gather Information - Throughout the planning process collect information about natural resources, present and past land use, land ownership, and the local economy. - Ongoing



STEP 3: Prepare and Evaluate Land Use Alternatives - Describe possible choices for management based on public interests, local resources, and state policies. Describe the effects of each choice on goals for the management of an area. – Winter 2014



STEP 4: Prepare Draft Plan - The planning team and advisory board create a draft plan that reflects resource values and public and agency goals. The agencies review the first draft and settle any land use conflicts that remain, or propose the best alternatives for public review. - 2015



STEP 5: Public Review of Draft Plan - Hold public meetings to provide the public an opportunity to comment on the draft plan and to identify parts that need to be changed. – Winter 2015



STEP 6: Prepare Final Plan - Review agency and public comments and revise the plan as needed. - 2016



STEP 7: Approve Plan - The Commissioner of the Department of Natural Resources approves and signs the plan. - 2016



STEP 8: Adopt and Implement Plan - Plan guides management decisions for state lands in the planning area. - 2016
For more information contact:



Shawana Guzenski
Alaska Department of Natural Resources
Kachemak Bay State Park Planning
550 West 7th Ave., Suite 1050
Anchorage, AK 99501
Phone: (907)269-8533 Fax: (907)269-8915
email: shawana.guzenski@alaska.gov

OR


Monica Alvarez
Alaska Department of Natural Resources
Chugach State Park Planning
550 West 7th Ave., Suite 1050
Anchorage, AK 99501
Phone: (907)269-8145 Fax: (907)269-8915
email: monica.alvarez@alaska.gov


Documents
Kachemak Bay State Park and Kachemak Bay State Wilderness Park Planning Update - March 2014

Initial Scoping Open House Recreational Use and Facility Suggestions - November 2013

Kachemak Bay State Park and Wilderness Park Location Map

Kachemak Bay State Park and Wilderness Park Land Status Map

Management Plan for Kachemak Bay State Park and Kachemak Bay State Wilderness Park (1995)