Past Artist in Residence - Ernest Gruening State Historical Park

2015 Artist in Residence Program
In 2015, Alaska State Parks kicked off its first-ever Artist-In-Residence program at Ernest Gruening State Historical Park near Juneau. The program ran from June through September, with seven artists selected from across the state spending up to two weeks each at the Gruening Cabin. As part of the program, these artists held public art workshops and other events throughout the summer, providing new opportunities for park visitors to experience and enjoy the spectacular setting and unique history of this park. Keep reading below for links to past media coverage of the program, and to learn more about the talented artists that were selected for the summer 2015 program.

Media Coverage
My Turn: Muñoz-Gruening Artist-in-Residence Program shines light on local artists - Juneau Empire (August 2, 2015)

Artist-In-Residence Program Underway at Ernest Gruening State Historical Park - Alaska Business Monthly (June 17, 2015)
2015 Artist Profiles
Puanani Maunu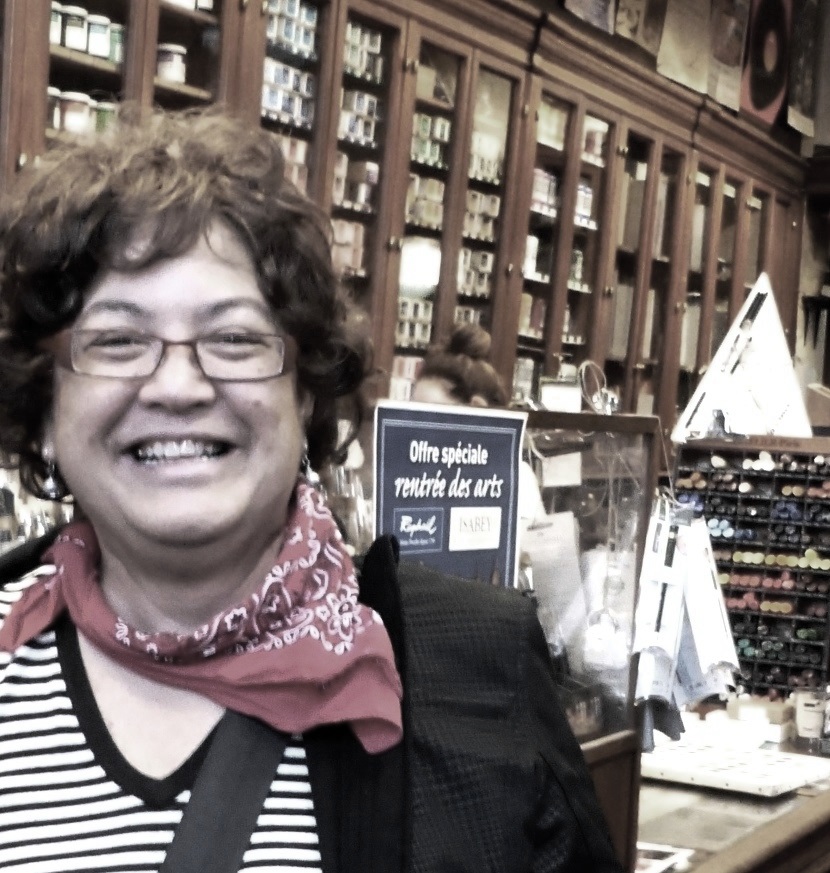 "I owe my passion for painting to my mentor, Carlos Loarca (http://rehistoricizing.org/carlos-loarca/), an artist in San Francisco who gave me an understanding of art through lessons in abstraction and stories. . . a way to interpret our environment in the abstract--as a series of lines, intersections, layers and light. From 1978 to 1983, Carlos also taught me much about art, its history, its foundation, artists and periods of art, how to stretch a canvas, basis of color, materials and framing and everything I needed to know to begin my journey in painting.

I painted in the studio (San Francisco, Hawaii) until 1999 when I arrived in Juneau Alaska and started to go outdoors to paint. Together with my first Juneau art buddy Barbara Craver, we formed Plein Rein painters, today a group of kindred spirits who get together to create art en plein air mostly every Saturday, rain, snow or shine!

Since 2000, I have participated in painting workshops in Juneau conducted by Kes Woodward (Fairbanks), David Mollett (Fairbanks), Charles Rohrbacher (Juneau), Larry Seiler (Wisconsin) and Dominik Modlinski (Atlin).
Southeast Alaska is a soft, monochromatic, fluid, luminous environment, constant yet unpredictable, periods of light resulting in patterns of color intensity and vibrating shadows and light. It is abstract, full of starkness, contradictions, depth, darkness and luminescence. Everyone experiences events of nature, we are filled with its grace and its power, it is up to the observer to share their story of being in this moment, in this place.

I plan to work on abstracted landscapes, merging my abstract preferences with the landscape in this season of change. My medium is oil paints, but I will also use oil bars and experiment with encaustics to capture the luminous essence of fall in southeast Alaska. I believe there is an innate necessity within all human beings to reflect back into the world their stories of time, place and space, be it through music, poetry, dance, storytelling and art. For me, it is all about painting landscape abstracts.

Its not often one gets a chance to have the luxury of time and quiet solitude to meditate and reflect on art and only on art, free of distraction, with a view of ones own to the land, water and beyond in this shoulder season of change, for two whole weeks! This is what the residency at the Ernest Gruening Cabin offers me. . .simply, a generous and wonderful gift of time, of season, and of place."
Solo Exhibits:
2015, solo exhibit "Entelechy" at Coppa, Juneau (artist statement attached)
2012, solo exhibit "Retrospective" at Alaska State Historical Library, Juneau
2010, solo exhibit "Southeast Hieroglyphic" at Juneau Douglas City Museum, Juneau
2008, featured artist, Annie Kaills, Juneau
2005, solo exhibit "Abstraction" KTOO Studios, Juneau
1985, solo exhibit, Law offices of Bancroft Avery & McAllister, San Francisco

Group Exhibits:
Franklin Street Gallery, Juneau, monthly from 2011-2013
The Canvas, Juneau, Alaska, 2008, 2009
Juneau Arts & Humanities Gallery, Juneau, Alaska, annually from 2001 - 2013
New College Gallery, San Francisco, 1984 (group of 3 artists)
Mission Cultural Center, San Francisco, 1983 (group of 3 artists)
Mission Cultural Center, San Francisco, 1981 (Mission Painters Collective)
El Bohemio News Hall, San Francisco 1980

Upcoming Exhibits:
December 2015, Featured artist at Annie Kaills

Has done numerous workshops across the U.S., including Alaska.

Gallery Representation:
Annie Kaills, Juneau, Alaska, ongoing since 2013
Fishermans Eye, Sitka Alaska, ongoing

Workshop Schedule:
Saturday, September 26, 2015 9:30 AM to 2:30 PM
The workshop will consist of a time for painting around the cabin from 10 to 12:30, followed by a work critique, then a talk and finally a walk from 1:00 to 2:30. Workshop participants should bring their own lunch. Coffee, tea, water and light snacks will be provided. Artists are encouraged to bring their own gear and materials. There will also be a supply of artist materials available for those new to painting.
Jim Leach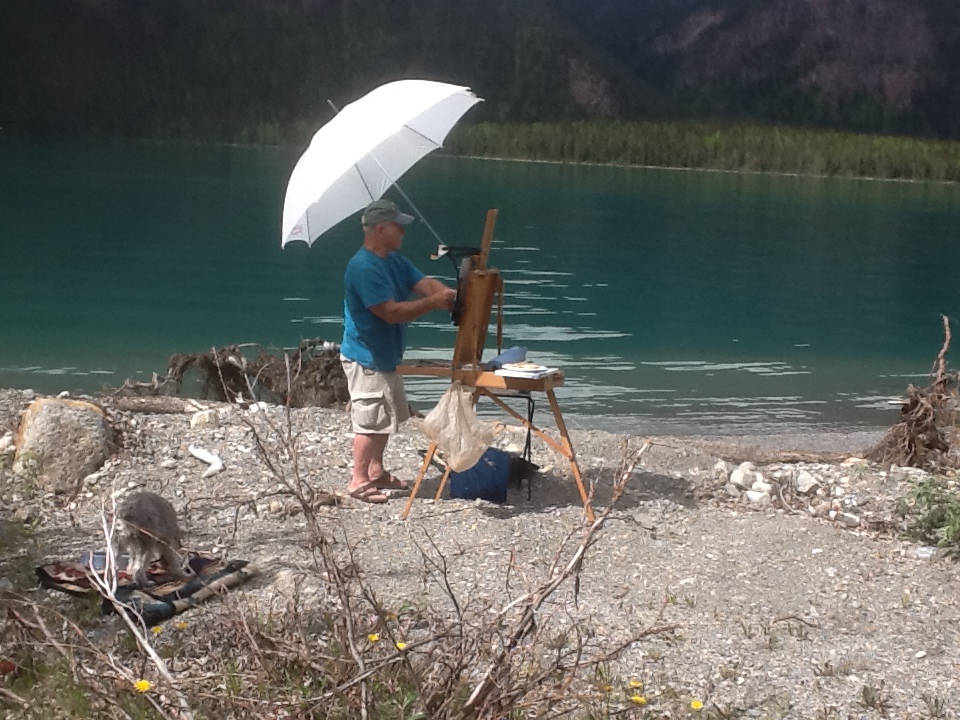 Doctor Leach and his wife Annie, have lived in Alaska for over forty years. and practiced veterinary medicine in Anchorage, Big Lake and also in many bush villages and communities. He was fortunate to have participated in many of the sled dog races throughout Alaska and into Russia.

After thirty five years of active veterinary practice, Dr. James Leach retired and is following his life-long interest in landscape and wild life painting. He primarily enjoys traveling throughout Alaska with his wife Annie and painting plein-air wherever the trails may lead them in their journeys.

Jim paints in both oils and acrylics. Some of the subjects may come from memories and photographs of their travels in their aircraft while providing veterinary service in many b.ush communities. His style of painting is primarily realistic landscape . In the paintings of wildlife, the purpose of the painting is to capture the animals in a normal and real setting while they are undisturbed and being themselves. The greatest pleasure from his painting is the smiles and recognition of people viewing a painting of areas where they live or have visited in Alaska. One of Doc's continuing blessings is the opportunity to continue to paint and portray the beauty of God's creation, in his travels and our own state of Alaska.
"During our years of professional life there was little time to stop and 'smell the roses'. The 'art' was in surgery and providing care to our patients, both Great and Small. After retirement, the long-suppressed desire to paint and preserve the beauty of God's creation has allowed me to pursue, develop and hopefully to continue to improve the ability of this portrayal of the beauty that surrounds us. One of the great pleasures of painting is the expression and smiles on people's faces when they recognize the particular place where the painting was accomplished. And even greater pleasure and reward, is when that person wants to have the painting in their own home or business.

Having had the good fortunate to have participated in several of the Alaska State Parks, 'Paint-in-the-Parks' programs around the State, we have grown to greatly appreciate what the Alaska Parks mean to all artists and to the residents of Alaska."
Bio:
Education:
High School - Fulton High School, Fulton, Missouri
College - Compton Jr. College (Compton, California), Kirksville Missouri State Teachers College University of Missouri (Columbia Missouri) - B.S. Agriculture, Doctor of Veterinary Medicine

Art:
Primarily self taught

Great Artists Admired:
Norman Lowell, Sydney Lawrence

Has done numerous workshops across the U.S., including Alaska.

Primary art focus:
Plein-Air landscape and Alaska wild animals.



Nancy Angelini Crawford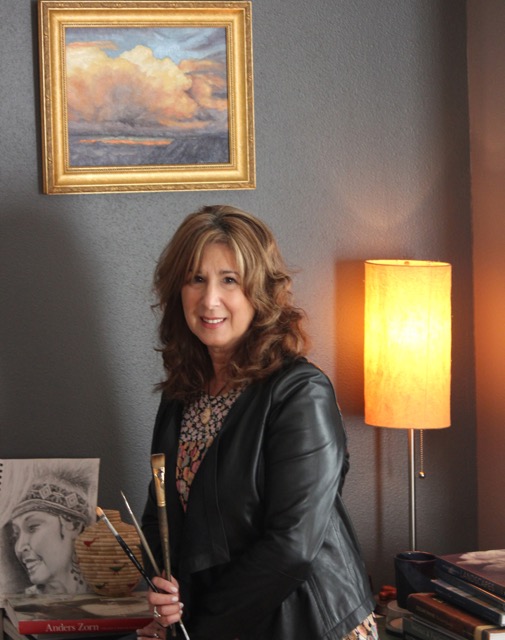 Nancy Angelini Crawford's artwork has been shown across the country. She has won numerous awards and entries into juried shows. She paints in watercolor, pastel and oil but her passion is painting plein air in oil, outside, on location. Born and raised in New England and then moving to Alaska 35 years ago she has an inherent seed planted to paint the sea, the mountains and all that is in between. Primarily self taught, Nancy attributes her growth from studying with local artists first and then studying with contemporary masters across the country. She continues to learn and to teach, sharing her knowledge and passion for painting light and color.
"I am so excited and honored to have the privilege of being Artist-in-Residence for the State of Alaska. I expect my time at the Ernest Gruening Cabin is going to hold the best of both worlds for me, magnificent Alaska mountains combined with the allure of a seaside city. I have been painting a series that I privately call "My Alaska" where I have been looking for the more intimate moments of living here. I've painted glaciers, mountains and even the people and am excited to expand this body of work adding historic moments painted in the quiet places and the bustling city of Juneau. It's my desire to paint Alaska's diversity and this residency is truly a gift to see this further through.

For me, creating a painting isn't just about painting what I see, but also what I feel. My desire is that my work will evoke an emotion in the viewer. I want to paint the soul of a place or the person. The way to do this is through hours and hours of brushstrokes learning the tools, the tricks, and the rules until they become second nature and then let intuition finish the piece. I like to think that my work blends impressionism with realism adding strokes of memories to the finished work. At times I'll be painting from the porch of the cabin or anywhere in the park like settings but I also look forward to joining the community by painting on the streets. I hope to paint places like the Governor's Mansion, the State House, and sights along the downtown streets. I'll have flyers to hand out and always a moment to say hello. My downtown painting schedule will be made according to the weather. You can follow me on Facebook, Instagram or email me through my website to know where I'm going to be. I look forward to meeting each one of you."
Representated by:
Stephan's Fine Art at the Captain Cook, Anchorage, AK
Fireweed Gallery, Homer, AK
Website: www.AngeliniStudio.com
http://angelinistudio.blogspot.com/
Dianne Anderson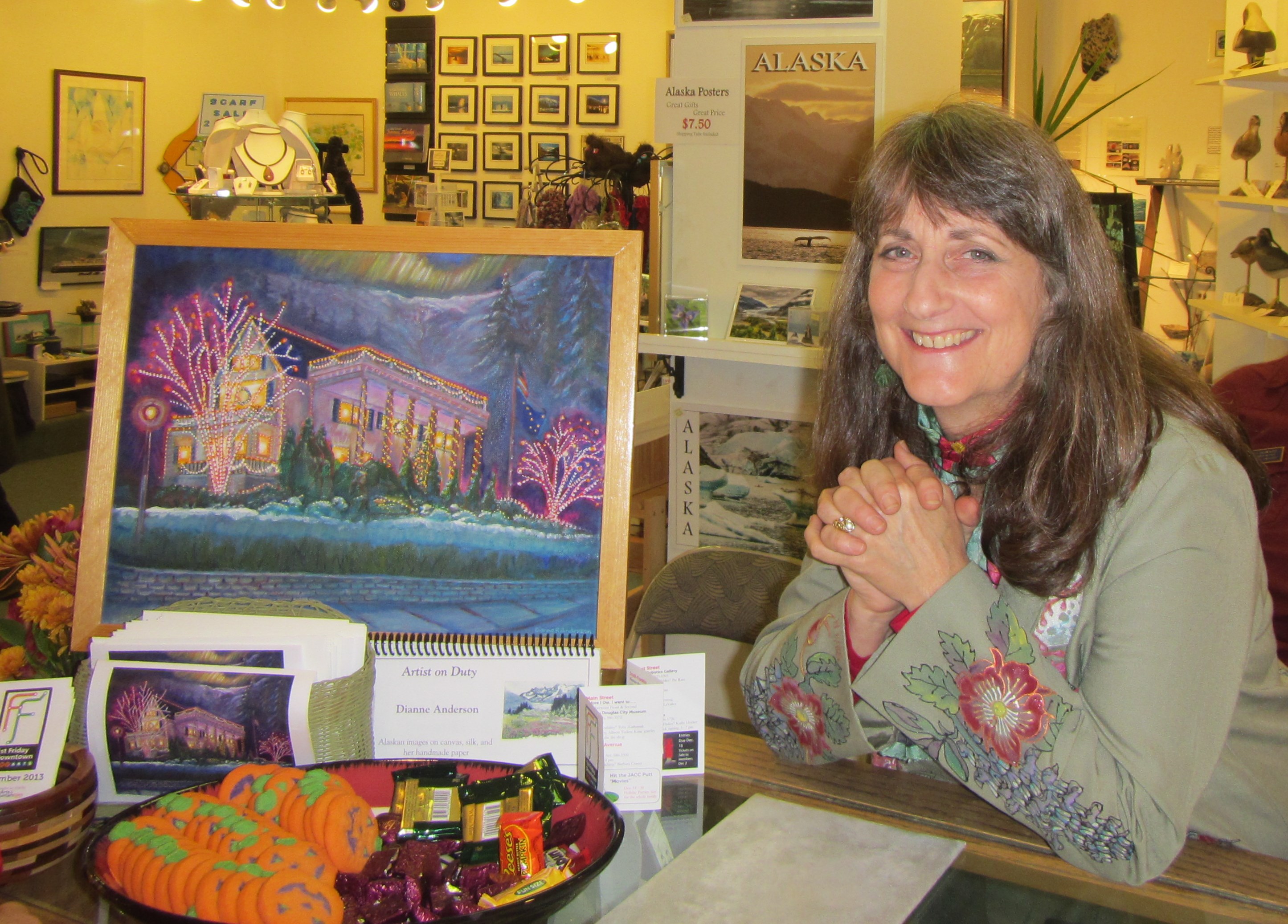 Dianne Anderson is a local artist and retired art teacher residing in Juneau for over three decades. She is in love with the land called Alaska and her work reflects this joy in the life cycles of the wilderness, and the warmth of it's people. One of her favorite themes is the summer roadside blooms of fuchsia and pink as fireweed engulfs the ditches and fields of Alaska.

If not creating art, Dianne can be found gardening at her North Douglas cabin. She is the mother of 2 grown sons. Dianne grew up in the state of Washington and studied art for degrees at University of Washington, Seattle.

Her media now includes oil paintings, silk batik, papermaking and printmaking with zinc. Zinc etching is a process of drawing into a zinc plate, then submerging the metal in acid which forms the etched lines to hold the ink. After rubbing the plate with color, it is pressed to the paper. Editions are printed on hand-made paper made from the artist's blue jeans or local plants. Some editions include embossing– carved linoleum without ink to create sculpted forms.

Dianne has received the numerous People's Choice and Juror's Merit awards in Juneau's Audubon Shows. Her work was chosen for the Fairbanks All-Alaska Women's Show and placed First at a national competition for mixed media.


Alaska: By the Seat of Your Pants series, collages on blue jean paper, have won Best of Show in the 1998 Artabon, Juneau, placed First in the 1999 Ketchikan Blueberry Arts Festival, and accepted in the West Coast Paper Show, Seattle Center 1999.

Other Shows: 2009 First Friday Feature: Batik Scarves, Juneau Artist Gallery 175 S. Franklin , 2008, 2006, 2004 University of Alaska SE faculty shows, KTOO Tuning into Art, Juneau Douglas City Museum– Mother/Son Art Show, and Featured Artist for Kachemak Bay Shore Bird Festival, Homer Alaska.
Mark Vinsel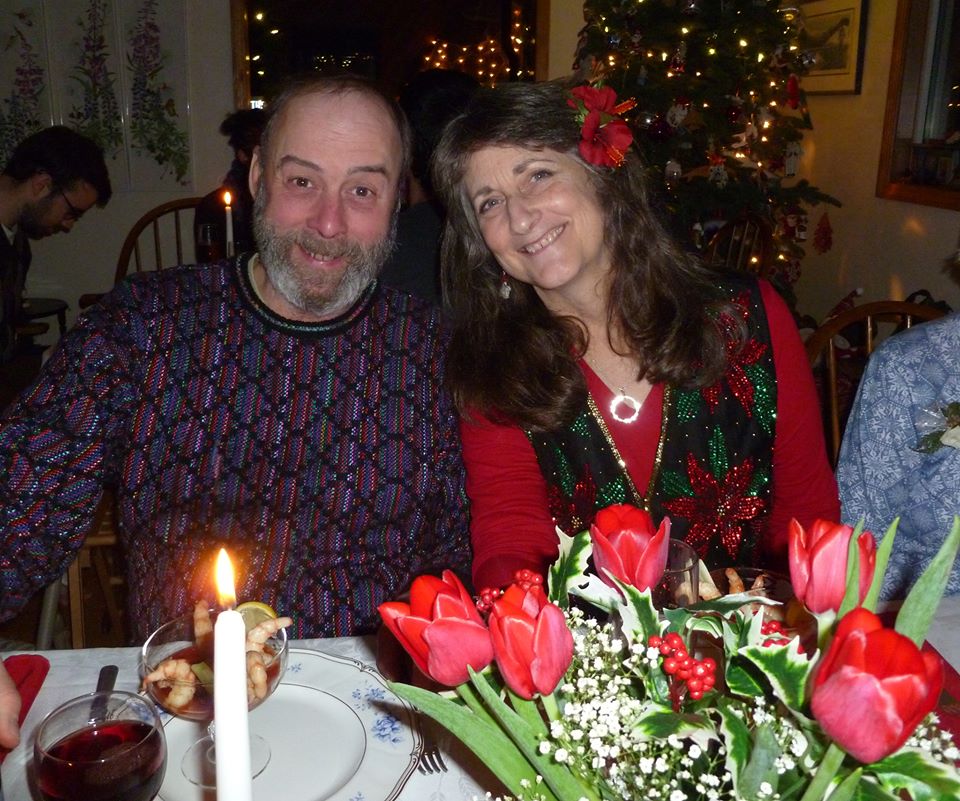 "I am honored to be among the artists selected for the first year of the Rie Muñoz Artist in Residence program at Ernest Gruening State Historical Park. Rie was a major inspiration through her joyful depictions of Alaska outdoor life and her support for Alaska's fisheries. As a watercolor painter I appreciate the deceptively sophisticated design and technique of her works. "

"I look forward to staying at the Gruening cabin to seek the inner peace that is prerequisite for successful ink painting, and to continue to explore using hand ground ink in outdoor painting. Traditionally oriental ink painting is done in studio after meditating in nature, as it is an unforgiving media best suited to a table and chair. I have begun including ground ink in my outdoor work and look to further develop this meeting of eastern and western techniques. The seascape at Amalga harbor and the fishing activity will provide all the subject and scenery one could wish for."
- Mark Vinsel, 2015

Painting Workshop
Painting workshop - Sunday, July 19 from 11 a.m. to 4 p.m.
Demonstration in watercolor and ink with Mark Vinsel and oil painting with Dianne Anderson.

Background:
B.A., San Francisco State University, Design and Industry department (1985).
Studied painting on paper and silk, composition, philosophy and comparisons between Eastern and Western traditions with master painter, poet, musician and calligrapher Tseng Ta-Yu of East-West art studio, San Francisco – 1982 to 1986.
Among the first artists to display work on the World Wide Web beginning in 1994.
Studied printmaking and etching as an artist-in-residence at Kala Art Institute in Berkeley, California – 1998.
Authored online painting travel blog "A Painter's Journal" of travels painting throughout the western U.S. and abroad -1997 through 2000.
Represented by Portfolio Arts Gallery in Juneau, 2000 – 2001.
Member of Juneau Artists Gallery cooperative since 2001.
Served as chairman, with Rie Muñoz as co-chair, of the Alaska State Commemorative Coin Commission that conducted the public design process for the Alaska state quarter. The Alaska quarter was selected #1 of the 50 states in an online poll (2006 to 2008).
Inspiration:
I embrace a meeting of the eastern and western worlds and look to capture the feeling of a being in a beautiful place. Modern communications and travel have connected East and West, and in painting I try to bridge between the two traditions, valuing empty space and a sense of atmosphere. My works will not shout at you from across the room; I don't think we need any more of that. People listen more closely if you whisper than if you holler.

Technique:
I paint almost all of my watercolors with a simplified palette of three primary colors, mixing all the hues that you see and building depth through layers of transparent brush strokes. I often combine hand-ground ink with watercolor, and use Chinese and Japanese brushes for the liveliness of brush strokes and range of fine and weighty line that they are capable of in a single stroke.

Media coverage & links:
Juneau fisherman looks for peace, memories in his work (2003)
http://juneauempire.com/stories/062303/loc_vinsel.shtml#.VZ7UJrUcYbY

My Turn: Quality local art still plentiful (2001 commentary)
http://juneauempire.com/stories/112701/opE_myturn.shtml#.VZ7U6bUcYbY

Juneauites head coin commission (2005)
http://www.capitalcityweekly.com/stories/062905/news_20050629001.shtml

See more of my work at http://www.markvinsel.com, as well as www.juneauartistsgallery.com.
Kurt Jacobson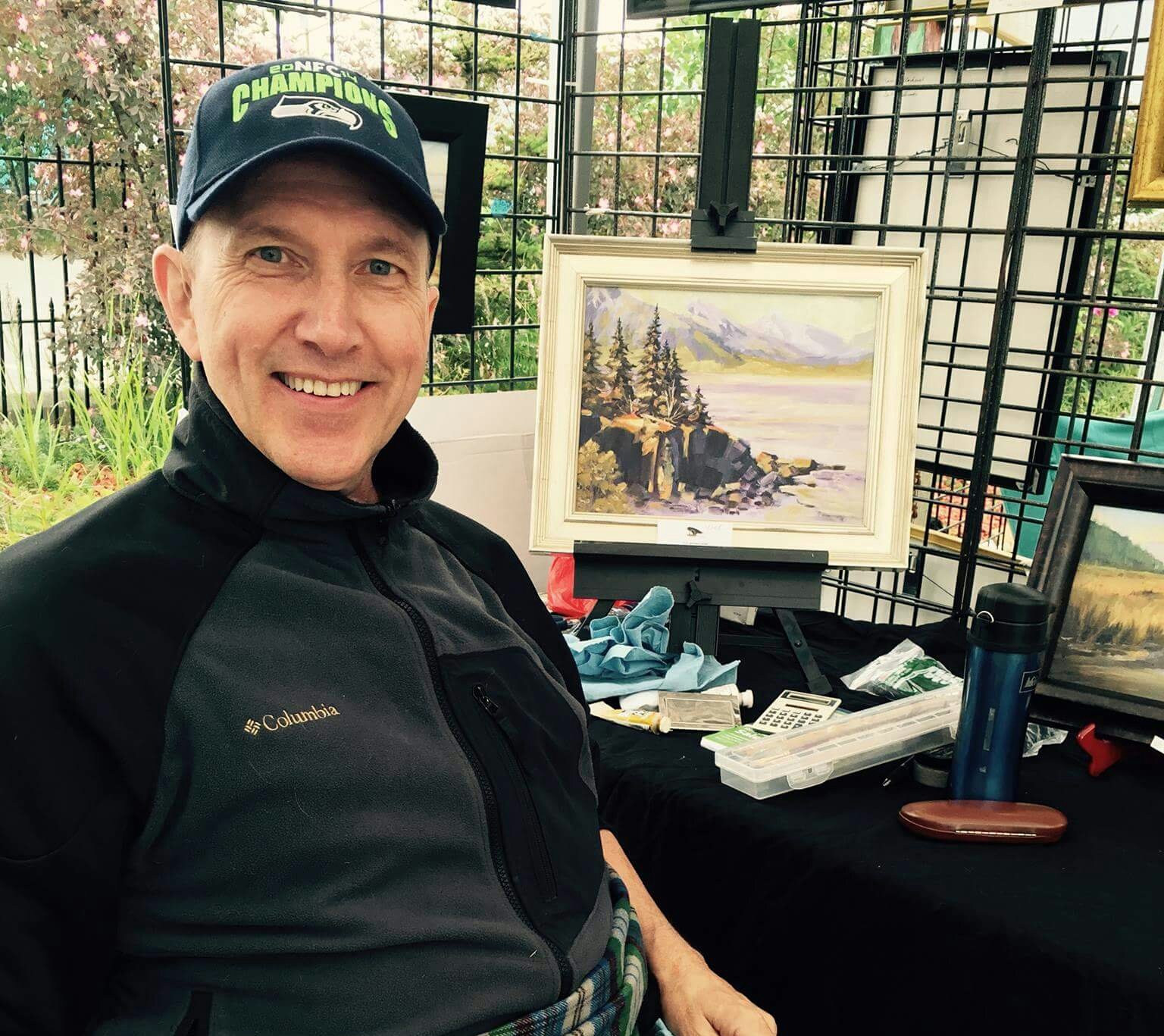 "Being born and raised in Alaska has given me a love for the outdoors that I try to express in my artwork. I paint in Oils. I am a realist painter with a touch of impressionism. Working very closely with nature 'en plein air' (on location), has led to a greater appreciation to the natural world around us. Light is the motivating factor; without it there would be nothing. To capture the light and how it makes the colors vibrate and tell a story is my goal. Working on location forces me to be in touch with the scene, allowing me time only to work fast and loose, capturing the emotions and light of the moment. When I create a larger more detailed work in my studio, I use the plein air paintings as reference, so I can match the emotions evoked at the time I painted them. All paintings are a 'moment in time'; I hope my paintings make the viewer stop and linger awhile. I am a member of the Alaska Plein Air Painters, and served as President of the Alaska Artists Guild from 2007 - 2012. Lately I have added figure/portrait work to my portfolio, am enjoying this different venue along with my landscapes."

"As I have progressed in my career, leaving behind a body of 'Good Art' is my goal." - Kurt Jacobson, 2015
Accomplishments
2012 - Artist in Residence - At the Dialog of the North conference put on by the Institute Of The North, non-profit corporation. This was the first year they started the Artist In Residence program. Was honored to be one of the two artists chosen to start this off.

2012 - Awarded "Peers Choice" for "Matanuska Glacier" and "Refuge/Wildlife Sanctuary" Award for "Susitna Flats Sunset" in the 2012 Art For Alaska Parks Top 30 Art Competition.

April 2012 - One man Show at Stephan Fine Art Gallery in Anchorage Alaska

2011 - Worked with the State Of Alaska Dept of Natural Resorces to institute a new "Art In The Parks" program. The first was held at Byers Lake Campground over 40 artist showed up and created 120 pieces of Artwork. Then in January of 2012 we held the first "Art In The Parks" art show at Blaines in Anchorage Alaska. In 2012 we had 4 seperate Art In the Park events through out Alaska.

November 2011 - One man show at Blaines in Anchorage Alaska

May 2011 - One man show at Picture Alaska Gallery in Homer Alaska

April 2011 - One man show at Stephan Fine Art Gallery in Anchorage Alaska

2009 - 2012 - Color commentator on KAKM Public Television Art Showcase Auction in Anchorage Alaska. Giving back to my community is a important part of my life. I donate my artwork and time to numerous charities in Alaska.

2009 - August one man show at Stephan Fine Art Gallery in Anchorage Alaska

2009 - April one man show at Fireweed Gallery in Homer Alaska

2007 - Peoples Choice Award for "Potters Marsh" painting in the Art For Alaska Parks Top 30 Competition. 1st and only print to be produced for this competition to date.

2006 & 2008 - Winner of the the Alaska Railroad Print and Poster Competition



Constance Baltuck

Constance has been painting and showing her artwork since the early 1980's. She works in watercolor, oil, pastels, and acrylic paints, working outdoors and in her studio on paintings inspired by nature. She's been an artist-in-the-schools in the Juneau Public Schools Program and has had previous artist residences in Petrified Forest and Kobuk Sand Dunes National Parks.


"It's so exciting to be part of this great new program. It's a wonderful opportunity for an immersion experience, not just in the creation of art, but also in the appreciation of a beautiful natural landscape. There is so much happening in this small space; everything from delicate wildflowers to grand mountain landscapes and dramatic cloudscapes, the rocky shore, still and flowing water, tide pools and fishing boats, birds and whales...this is a busy place just bursting with life and energy. I'm looking forward to being part of that, and catching as much of that energy as I can and incorporating it into my work."

"My work falls into two big categories; nature studies and nature interpretations. I love being outdoors and doing really descriptive studies of wildflowers and landscapes, on both grand and smaller scales," said Constance, "I like big mountain features, but also more intimate scenes in Nature, like plants on the forest floor or views up through the branches of trees. When I work in the studio, I have more time and can work on a larger scale. In that work I have been experimenting with semi-abstraction, though even then, my work relies heavily on forms from Nature." - Constance Baltuck, 2015
To see more of Constance's work, and to learn about where she draws her inspiration for art, please visit her website: http://www.constancebaltuck.com/. You can also read an article on Constance entitled 'Historic Juneau park becomes an oasis for Alaska Artists' published by KTOO Public Media.