Alaska Forest Legacy Program

The Forest Legacy Program protects environmentally important forest lands threatened with conversion to non-forest use, such as a residential subdivision or commercial development. Management of lands placed under the Forest Legacy Program would allow continued use of regular forest activities, such as timber harvesting, hunting, fishing, recreation and other traditional uses.
The program is entirely voluntary. Landowners who wish to participate may either sell the property as fee simple title (all rights, both surface and subsurface), or only sell a portion of the property rights and retain ownership of the land. Conservation easements are the vehicle used for the transfer of certain property rights, providing for certain land use restrictions as stated in the conservation easement, yet maintaining the forest intact to provide for traditional forest uses.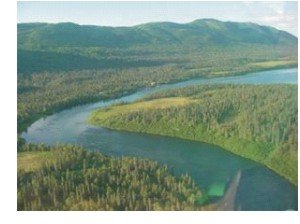 In order to be eligible, land must be in the Forest Legacy Area, as set forth in the Alaska Forest Legacy Program Assessment of Need, dated August 23, 2002. Also, a government agency - local, state or federal - must be willing to take title to and manage either the land or the conservation easement.
The Forest Legacy Program will cover 75 percent of the costs of a conservation easement or fee-title purchase, including the costs of appraisals, surveys, closing costs, title work and insurance, and other real estate transaction expenses. The other 25 percent must be matched by either the landowner or an assisting entity, such as a non-profit organization or non-federal government agency.
The Department of Natural Resources, Division of Parks and Outdoor Recreation, working in conjunction with the USDA Forest Service, is the lead state agency for Alaska's Forest Legacy program. For more information contact:
Division of Parks and Outdoor Recreation
550 W. 7th Ave., Suite 1380
Anchorage, AK 99501-3561
Phone: (907) 269-8709
Fax: (907) 269-8907
Email: Steve Neel

Interested parties must contact the FLP State Coordinator to discuss project concepts and receive initial approval to proceed with an application. Projects under consideration for funding are typically due at the end of July or early August - contact the FLP State Coordinator for specific details.

Forest Stewardship Coordinating Committee
The Committee serves as an advisory group to the Alaska State Department of Natural Resources Division of Forestry regarding implementation of the Forest Stewardship Program and is consulted regarding criteria and parcel selection for the Forest Legacy Program. The Committee provides project ranking and funding recommendations to the Director of the Division of Parks and Outdoor Recreation.
http://www.dnr.alaska.gov/forestry/stewardship/committee.htm
| | | |
| --- | --- | --- |
| Adobe Acrobat Reader version 3.0 or later is required to view the document on-line. Acrobat Reader can be downloaded for free by clicking on the Adobe Reader button. Follow the instructions and choose the appropriate type of Acrobat Reader for your computer. Once Acrobat Reader is on the computer, click on the document title below to access the document of choice. A hardcopy of the Assessment of Need can be requested from the contact listed above. |      | |
---
Completed and in progress Alaska Forest Legacy Program Acquisitions
Afognak - Little Waterfall & Delphine Bay Project
⚫  Project Description
⚫  Project Photo
Aqulowak River Consevation Easement and Native allotment Project
⚫  Project Description
⚫  Aerial Photo
⚫  Aerial Photo
Diamond Creek Project
⚫  Project Description
⚫  Project Photo
Wood Tikchik State Park In-holdings Sorensen/Gorman Project
⚫  Project Description
⚫  Aerial Photo
⚫  Gorman Sign Photo
Chena River State Recreation Area In-holding. Colorado Creek
⚫  Colorado Creek Project Information
⚫  Colorado Creek Media Release
⚫  Colorado Creek Photo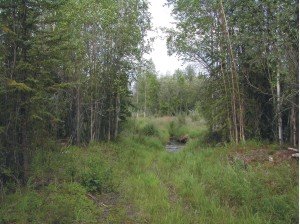 ---

Federal Civil Rights
In accordance with Federal law and U.S. Department of Agriculture policy, DNR does not discriminate on the basis of race, color, national origin, sex, age or disability. However, should a person wish to file a discrimination complaint, please write to:
USDA, Director
Office of Civil Rights
Room 326-W, Whitten Building
1400 Independence Avenue SW
Washington D.C. 20250-9410
or call 202.720.5964 (voice and TDD). USDA is an equal opportunity provider and employer.