Captain Cook State Recreation Area
Captain Cook State Recreation Area is virtually undiscovered by most visitors to the Kenai Peninsula. It offers a peaceful setting of forests, lakes, streams and saltwater beaches. The recreation area can be reached by driving 25 miles north of Kenai on the North Kenai Road to milepost 36.


Recreational Opportunities
Captain Cook State Recreation Area offers a variety of recreation activities, from canoeing and boating on Stormy Lake to beach combing on Cook Inlet's tide-swept shores, bird watching, berry picking, and wildlife observation. The beaches are popular with agate hunters.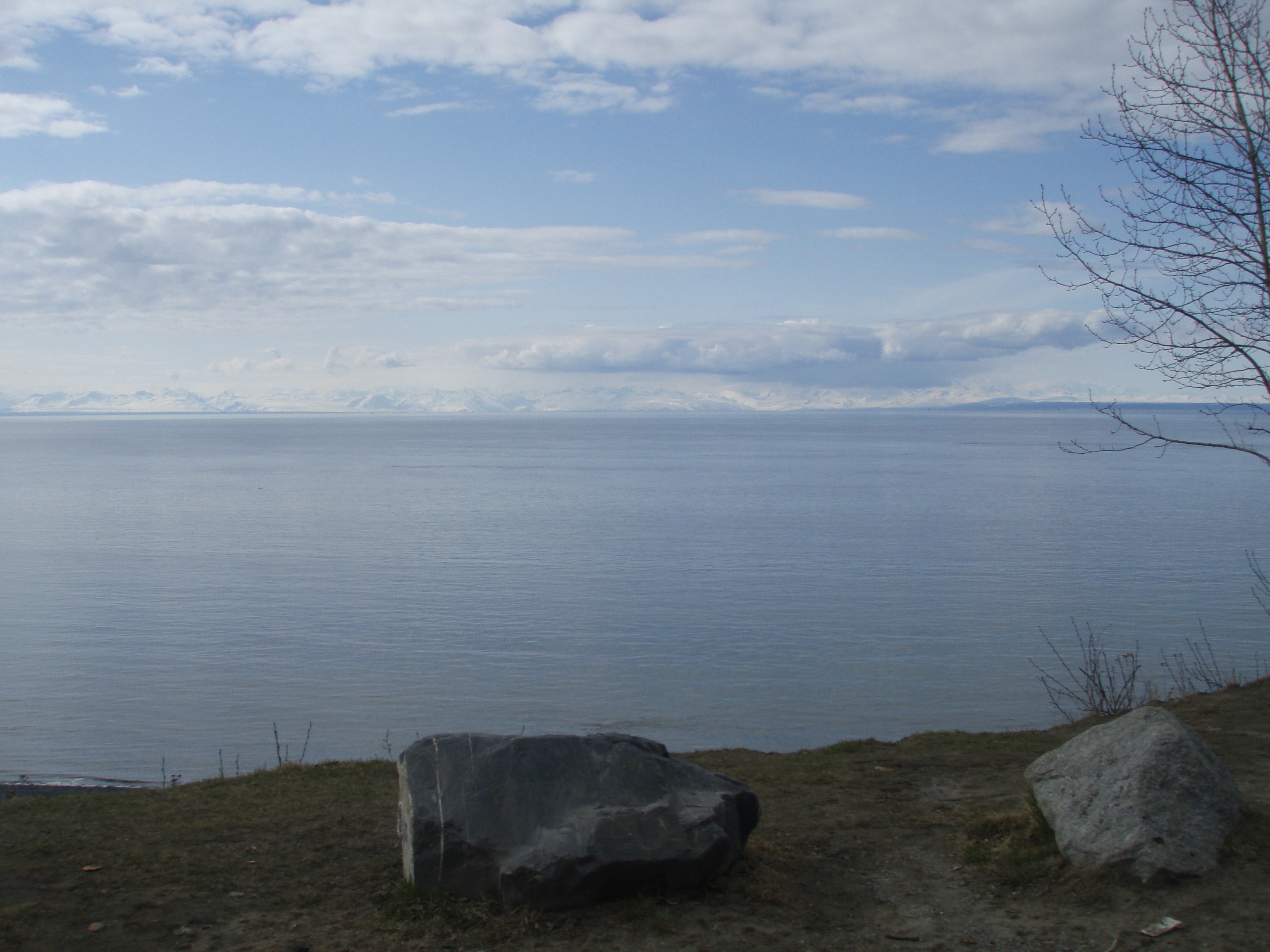 Anglers may enjoy fishing for rainbow trout and silver salmon in Swanson River as well as rainbows and arctic char in Stormy Lake. Current fishing regulations will give complete information on seasons and limits. Winter visitors enjoy ice fishing on Stormy Lake.

Wildlife you may see during your visit includes moose, bear, coyote, wolves, Beluga whales, harbor seals, beaver, muskrat, bald eagles, sandhill cranes, trumpeter swans, arctic and common loons, golden-eye ducks, mergansers, thrushes, warblers, and jays.
History
This state recreation area is named for Captain James Cook, the famous English mariner, who in 1778 explored what is now known as Cook Inlet. At that time the area was occupied by Taniana Indians who harvested seasonal runs of salmon and other wild foods. Remains of Taniana house pits are evidence of the Indians' earlier presence. In recent years the beach area has been used for commercial fishing with beach set-nets.

In 2012, the invasive aquatic plant Elodea was found in Stormy Lake. Elodea infestations can be severe and easily spread to other bodies of water by watercraft and aircraft. Ecological effects include lower water quality, increased sedimentation, native vegetation displacement, and degraded salmon spawning habitat. Elodea can negatively impact recreation use by entangling outboard motors, decreasing fishing opportunities, and by creating undesirable conditions for swimming and wading. A team of state, federal, and local agencies are working to eradicate this invasive aquatic plant and plan to reopen the lake in late 2015.

For more information please contact the Kenai/PWS Area office, 262-5581.
Be careful of...
◇ walking on the mud flats. The tide can move in four times faster than you can run.
◇ bears. Keep a clean camp.
◇ swimming in the cold water. There is no lifeguard on duty.
◇ boating too close to swimmers in Stormy Lake. Boating in Cook Inlet is not recommended.


Please protect our parks
Park rules are set to allow every visitor to enjoy Alaska's State Parks and to protect our parks for future generations. Compliance with these regulations is an expression of your concern for others and for your parks.

 Protect natural features by leaving them for the next person to enjoy. Cutting green trees, damaging tree bark, and destroying vegetation are prohibited. Removing bark from trees can kill them.

 Discharge of firearms, fireworks and explosives is prohibited in the entire recreation area.

 Bow hunting is permitted in the recreation area during open season. Please check current game regulations.

 Motor vehicles are restricted to roads and parking lots to avoid destruction of vegetation and wildlife habitat.

 All-terrain vehicles, including three-wheelers, are allowed ONLY in designated areas (see map). Snow machines are permitted, except on ski trails, when the snow depth is sufficient to protect vegetation.

 All fires must be confined to fireplaces provided, camp stoves or saltwater beaches.
Click here to see a map of Captain Cook State Recreation Area.
For more information:
Alaska State Parks
Kenai Area Office
PO Box 1247
Soldotna, AK 99669
(907)262-5581

Emergency Contacts
State Park Rangers: 262-5581
State Troopers: 262-4453 or 911
To report a fire: 262-5528 or 911


For a copy of this brochure, contact the DNR Public Information Center at dnr.pic@alaska.gov