Alaska State Parks Statewide Brochure
General Information
Look Out For...
For Your Outdoor Safety and Comfort
Please Help Protect Our Parks
Map of Alaska with Links to Park Specific Information
Click on the town name, either on the map or on the list below.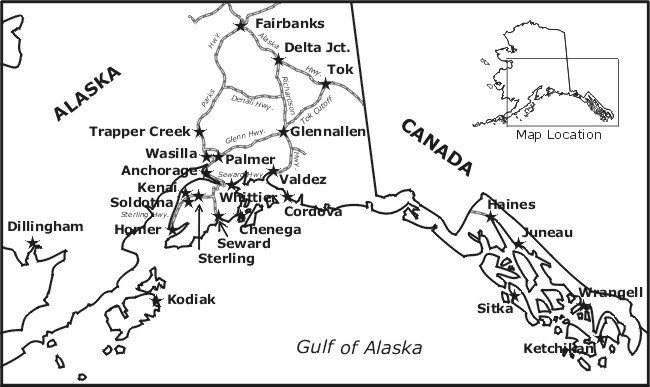 Note: The maps used in the web version of this brochure are different from the paper version.
For a copy of this brochure, contact the DNR Public Information Center at dnr.pic@alaska.gov

All Alaska State Park campgrounds are on a first come first served basis. You cannot
reserve campsites in advance unless operated by a contracted park concessionaire.