Ethnobotany Program
The program teaches local identification of native and invasive plants, plants for use in landscaping or revegetation, indigenous farming techniques, economics of using native plants for new crops, and the transmittal and saving of traditional knowledge to audiences of many ages.
PMC Programs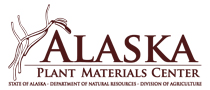 5310 S. Bodenburg Spur
Palmer, AK 99645
Phone: 907-745-4469
Fax: 907-746-1568

Mon. - Fri.
8 a.m. - 4 p.m.
Click Map For Directions
View Larger Map
Local Weather
Click Here for Detailed Weather Information
Ethnobotany Education
The Ethnobotany Teaching Garden at the Alaska Plant Materials Center includes the study of how the many cultural groups in Alaska use plants as food, medicine, and technology. The Plant Materials Center works with people throughout Alaska to learn about and plant their own Ethnobotany Garden.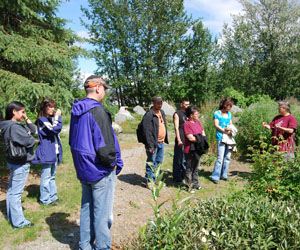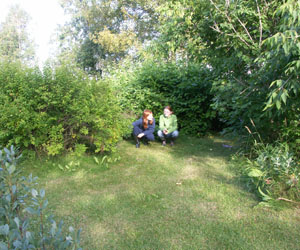 Topics Include:
• Landscaping using native plants
• Ecology, biology, and taxonomy of native plants
• Hands-on experience in harvesting and gathering ethics
• Recognizing the importance of traditional ecological knowledge
• Cultural plant names and language translation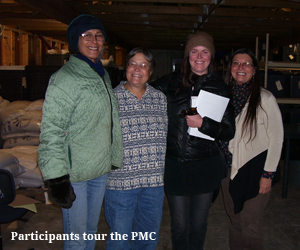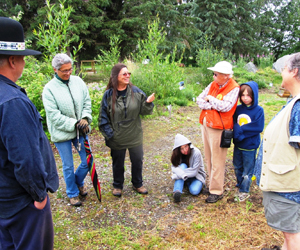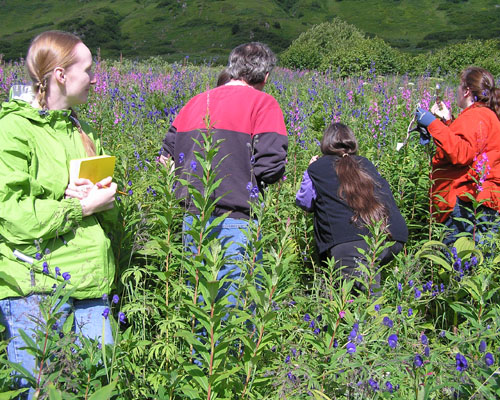 For More Information Contact:
1-907-745-4469