---
National Register nominations:
The motion to nominate Port Alexander's Karl Hansen House passed 7 (yes) - 0 (no) - 1 (abstained). The building is considered significant under Criterion A for its connections to the salmon industry in the early to mid-twentieth century and includes themes of maritime history and the exploration and settlement of Southeastern Alaska, which is also considered significant under Criterion B for Karl Hansen's unique role in the broader mild-cure industry throughout Southeast Alaska.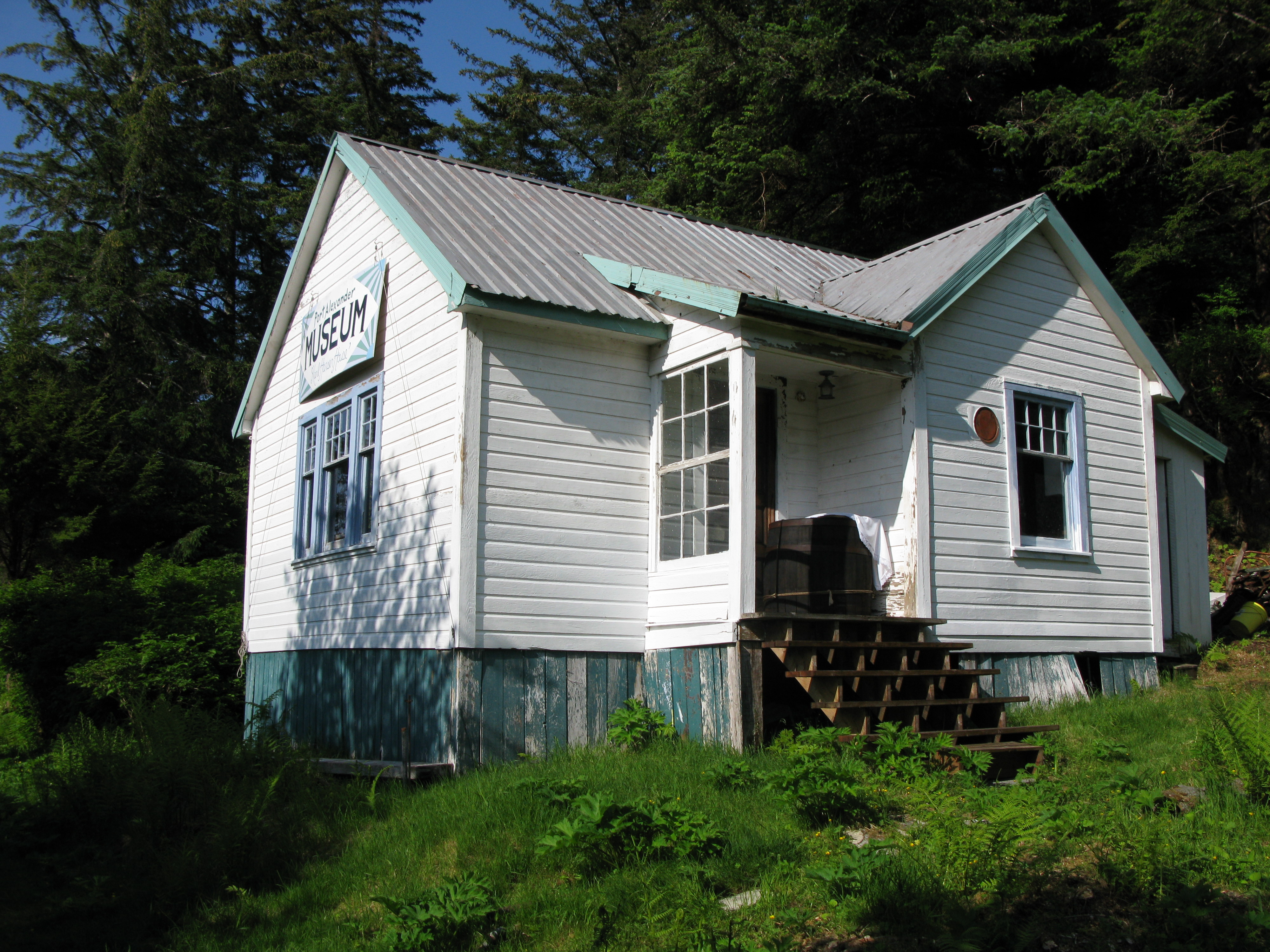 The motion to nominate The Snug Harbor Cannery Historic District passed 7 (yes) - 0 (no) 1 (abstained). The historic district is a 19.64-acre industrial complex located on the southwest edge of Chisik Island, at the mouth of Tuxedni Bay, on the west coast of Cook Inlet in Southcentral Alaska, under Criterion A, for its association with Cook Inlet's commercial razor clamming and salmon fishery and Criterion B, for its association with the Fribrock family, pioneers of a second wave of commercial canning in Cook Inlet, Alaska.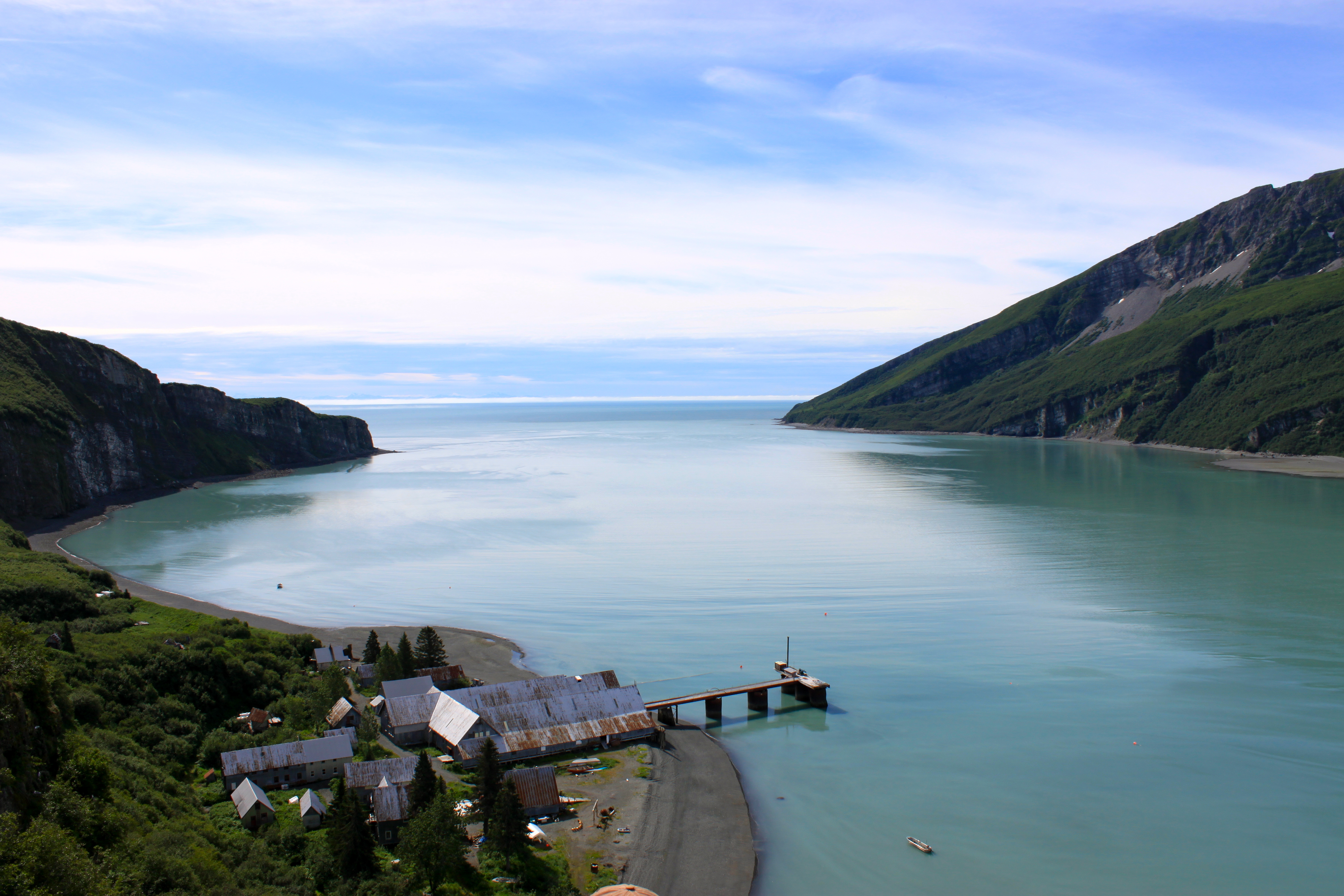 Geographic Names

Natsede'aayi (nuh tseh deh 'OH yih)
The motion to table the Native Village of Tazlina's proposal to change the name Lion Head, a visibly prominent mountain along the Glenn Highway in Matanuska-Susitna Borough, to its Indigenous name, Natsede'aayi, to give the Matanuska-Susitna Borough additional time to gather public comments, passed 8 (yes)- 0 (no).

Langman Lake
The motion to pass the commemorative name proposal to name a lake in Matanuska-Borough for James "Hank" Langman failed 0 (yes) - 8 (no).

Mocha Spire
The motion to name an unnamed rock formation rising from the commonly called (but unofficially named) Coffee Glacier in Denali National Park and Preserve Mocha Spire failed -3 (yes) - 5 (no).

Coffee Spire
The motion to name an unnamed rock formation rising from commonly called (but unofficially named) Coffee Glacier in Denali National Park and Preserve Coffee Spire failed 3 (yes) - 5 (no).

Feather Lake
The motion to name an unnamed lake in Matanuska-Borough the descriptive name "Feather Lake" passed 5 (yes) – 3 (no).

FY23 Priorities for CLG Grants
The commission members unanimously approved the FFY 2023 CLG priorities for grant funding.

1. Projects that increase public awareness of historic preservation and establish partnerships—particularly with local tribes and underrepresented groups—to strengthen their local historic preservation program. Projects that result in nominations for new properties to the National Register of Historic Places, including projects that recognize places associated with Alaska Native and underrepresented communities, will be prioritized.

2. Projects that address the rehabilitation of historic properties and leverage funds and resources. Restoring and preserving defining elements of historic properties and addressing their sustainability are encouraged.

3. Projects that update plans, review ordinances, create local registers, draft local tax incentives, and determine design review guidelines. The use of a consultant to address local historic preservation issues is encouraged.

4. Projects that address the survey and evaluation of properties. Archaeological projects, projects in urban and rural areas, and cultural and historic sites are encouraged. Projects that record information on traditional Native places and place names as part of survey projects are encouraged.

5. Projects that encourage historic preservation at the local level by supporting heritage and cultural tourism programs and other preservation efforts that use historic properties to stimulate economic incentives and community revitalization. Priority is given to projects that promote heritage tourism via surveys, inventories, preservation planning, development of historic contexts, national register nominations, education and interpretive materials, and predevelopment/development projects.

6. Historic preservation projects that address the 250th anniversary of the Declaration of Independence (2026) are a priority. The nation's semiquincentennial is an opportunity for all Alaskans to commemorate and learn how the 49th state has shaped American history. Suggested are projects that emphasize the historic preservation of properties, including National Register nominations, while reflecting the America 250 commemoration theme, The Power of Place.

Presentations
Gina Agron with Alaska Onsite Consultation and Training Services gave a PowerPoint presentation entitled "Occupational Safety and Health: Resources for Small Business," which used data from Museum's Historical Sites and similar institutions, specifically work-related injuries reported from those organizations. The presentation covered important ways in which Alaska Occupational Safety and Health offers free and confidential visits to small businesses, museums, historic sites, and cultural centers to evaluate their safety programs and, through consultation and training, improve workplace safety conditions and hazards such as ladders and scaffolding, and working with toxic substances. The commission members agreed to assist the AKOSH by connecting them to field experts to develop a program for shared resources to improve consultation support to museums, historical sites, and cultural centers.

Trish Neal with the Alaska Association for Historic Preservation gave a PowerPoint presentation to updated members on the 2023 Ten Most Endangered Historic Properties, which includes the S.S. Nenana, Ascension Church of Our Lord Chapel, Chitina Emporium, Eldred Rock Lighthouse, Pilgrim Hot Springs, Pioneer Hall, Fort William H. Seward Hospital, Bishop Rowe Chapel, Bristol Bay Boats, and Hi-Yu Stamp Mill.


---
The Alaska Historical Commission is a forum for citizens' voices in the development of state history policy. Members advise the Governor on programs concerning history and prehistory, historic sites and buildings, and on geographic names. The nine-member commission includes the Lieutenant Governor, three citizens trained in history, architecture, or archaeology, an individual representing Native ethnic groups, two members recommended by the Alaska Historical Society, one member from the general public, and the State Historic Preservation Officer. Responsibilities of the Alaska Historical Commission include:
Reviewing Alaskan prehistory and history materials now in print
Identifying gaps in the published coverage of Alaska's past
Identifying sources of Alaska's history
Coordinating publication of materials that present all aspects of Alaska's history
Reviewing nominations to the National Register of Historic Places
Reviewing and making recommendations on grant proposals for historic preservation projects
Determining the correct and most appropriate names for Alaska's geographic features
Serving as the state representatives for Alaska's Geographic Names Program
Advising the Governor and the Legislature on state policy and programs for the preservation of the state's historic, prehistoric, and archaeological resources
---
---
Alaska Historical Commission Members
Lt. Gov. Nancy Dahlstrom
State of Alaska
P.O. Box 110015
Juneau, AK 99811-0015
(907) 465-3520
E-mail: Lt. Gov. Nancy Dahlstrom
(Chair)
Liaison: Kimberly Griffith
Phone: (907) 269-7460
e-mail: kim.griffith@alaska.gov

Judy Bittner
State Historic Preservation Officer
Office of History and Archaeology
550 W. 7th Avenue, Suite 1310
Anchorage, AK 99501-3565
(907) 269-8715
E-mail: judy.bittner@alaska.gov

Forgiveness "Givey" Kochanowski
12221 Shenandoah Road
Anchorage, AK 99516
(907) 717-4240
(907) 271-1423
E-mail: givey.kochanowski@gmail.com
(Public member, term ends 6/30/23)

Raymond Bonnell
127 Glacier Avenue
Fairbanks, Alaska 99701
Home:(907) 452-5455
E-mail: pingo@mosquitonet.com
(Alaska Historical Society, term ends 6.30.23)

Wayne Jensen
522 West Tenth St.
Juneau, AK 99801
Work: (907) 789-4521
Home: (907) 364-2474
Cell: (907) 321-0838
E-mail: wayne@jensenyorbalott.com
(Architect, term ends 6/30/23)

Advisor to the Commission on Alaska Native Geographic Names:
D. Roy Mitchell, IV, Research Analyst
Alaska Native Language Preservation & Advisory Council State of Alaska
Division of Community and Regional Affairs
550 W. 7th Ave, Suite 1640
Anchorage, Alaska 99501
Work: (907) 269-3646
roy.mitchell@alaska.gov


Rebecca Poulson
107 Jeff Davis St.
Sitka, AK 99835
Work: (907) 747-3448
Cell: (907) 738-7448
E-mail: rebecca_poulson@hotmail.com
(Alaska Historical Society, term ends 6/30/21)

Mark W. Rollins
1833 Kalgin Street
Anchorage, AK 99504
Work: (907) 269-8722
Cell: (907) 631-9449
E-Mail: mark.rollins@alaska.gov or markwrollins@gmail.com
(Archaeologist, term ends 6/30/22)

Jonathon Ross
19933 Tulwar Dr.
Chugiak, AK 99567
(907) 230-1457
E-mail: enushen@yahoo.com
(Alaska Native, term ends 6/30/24)

Historian Seat Vacant

Attorney for the Commission:
Harriet Dinegar Milks
Alaska Department of Law
123 4th Street
Juneau, Alaska 99801
PO BOX 110300
Juneau, AK 99811-0300
Work: (907) 465-2123
E-mail: harriet.dinegar@alaska.gov