Alaska's Certified Local Government Program
Fourteen Alaskan cities, boroughs, and municipalities are historic preservation partners known as Certified Local Governments. The first were certified in 1986. Our most recent CLG is Nome, who was certified on April 24, 2018. Between 1986 and 2018 Alaska CLGs conducted 199 projects and received $2,072,336 in federal Historic Preservation Fund CLG grants. Grant projects have included neighborhood surveys in Juneau and Dillingham; archaeological testing in the Matanuska-Susitna Borough; preservation planning in Fairbanks and the North Slope Borough; creation of inventories in Sitka, Unalaska, Kenai and Anchorage; National Register documentation in Ketchikan; and public education programs in Seward, Cordova and Juneau. For more information on each CLG, click on the links below.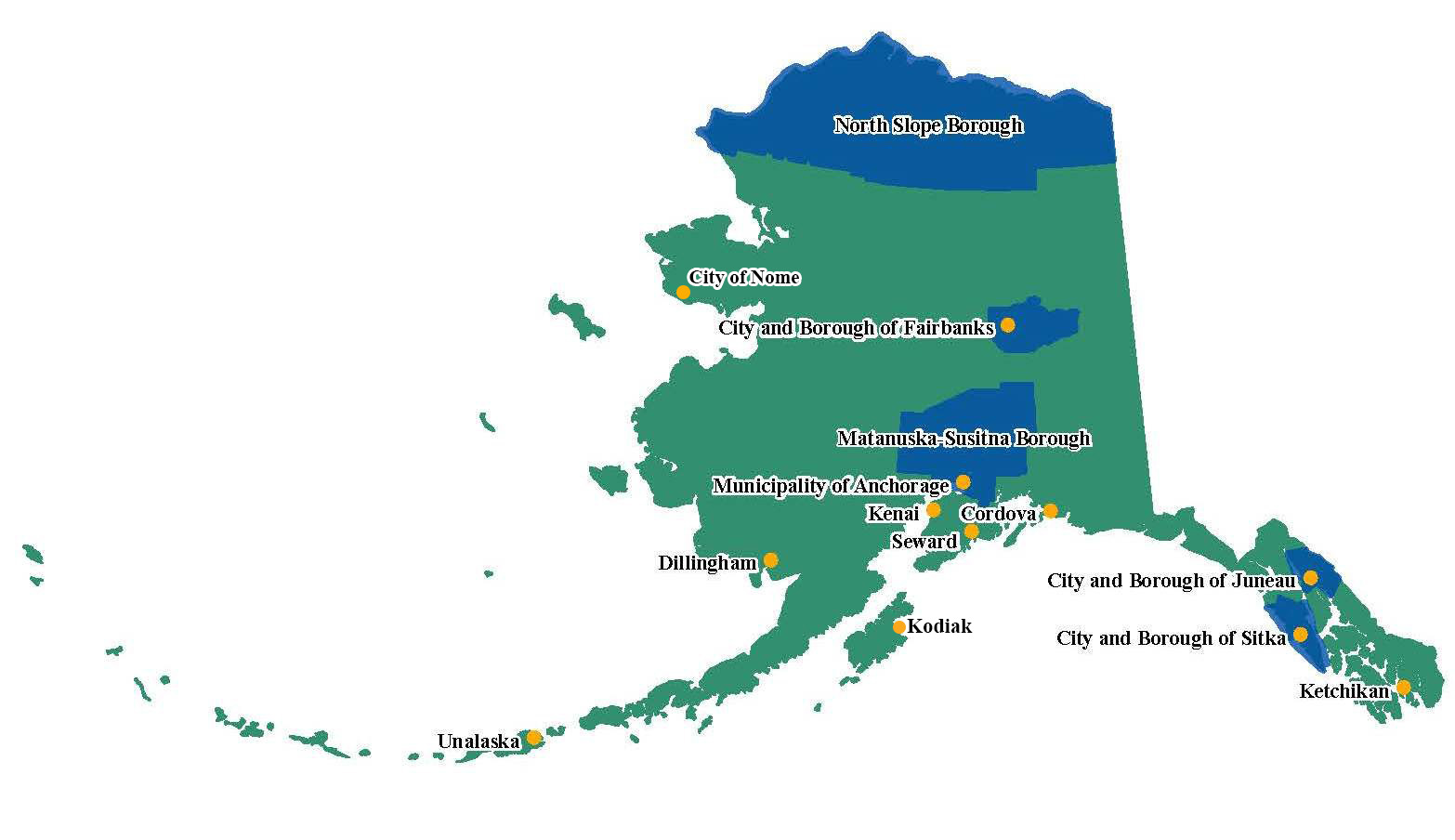 A profile of the preservation program, National Register of Historic Places, and CLG grants for each Alaska CLG can be found by clicking on the name of the local government below.