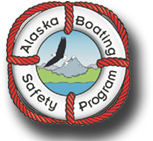 Become an Instructor
Want to learn more about teaching boating safety or pick up some new ideas? The Alaska Office of Boating Safety provides instructor training that can be adapted to your needs. Choices range from the three day Alaska Water Wise Instructor course to a one-day Kids Don't Float instructor training session.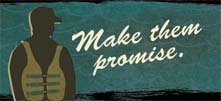 Alaska Boating Safety Instructor Registry
The Alaska Boating Safety Program supports a statewide network of registered boating safety instructors who provide Alaska Water Wise courses and other boating education programs in their communities. To become an instructor, you must:

Be at least 16 years old.
Be able to pass a criminal background check.
Provide proof of successful completion of a boating safety course approved by the National Association of State Boating Law Administrators.
Provide proof of instructor training, either with a teaching certificate, or a course completion certificate from an instructor course that included methods of instruction.
Provide proof of experience teaching boating or marine safety topics, either with a copy of marine or boating instructor certification issued by a state or federal agency or organization, a copy of marine or boating safety course announcement or class roster with the applicant identified as an instructor, or documentation from an agency or organization attesting to applicant's experience teaching boating or marine safety topics.
If you are interested and meet these basic requirements, download and complete the registry application and mail it with supporting documentation to:
Alaska Department of Natural Resources,
The Office of Boating Safety
Attn: Joe McCullough, Program Coordinator
550 West 7th Ave., Suite 1380
Anchorage, AK 99501