AGRICULTURAL LAND & SALES MANAGEMENT
The goal is to make agricultural land available in a range of parcel sizes as dictated by regional and local demand for land sales, leases, and permits as funding allows.
An inventory of unsold lands classified for agriculture is maintained for future sales. Prior to offering land for sale, the Agricultural Land and Contract Management Section reviews parcels for legal survey and status, provides for appraisal, conducts Title 38.945 notice, formulates terms and conditions of sale, and prepare land sale and lease contracts. After sale or lease, this section monitors contract holders for compliance with their contractual requirements including farm conservation plans and development requirements annually.
Information on AK State Grazing Authorizations
AGRICULTURAL LAND SALES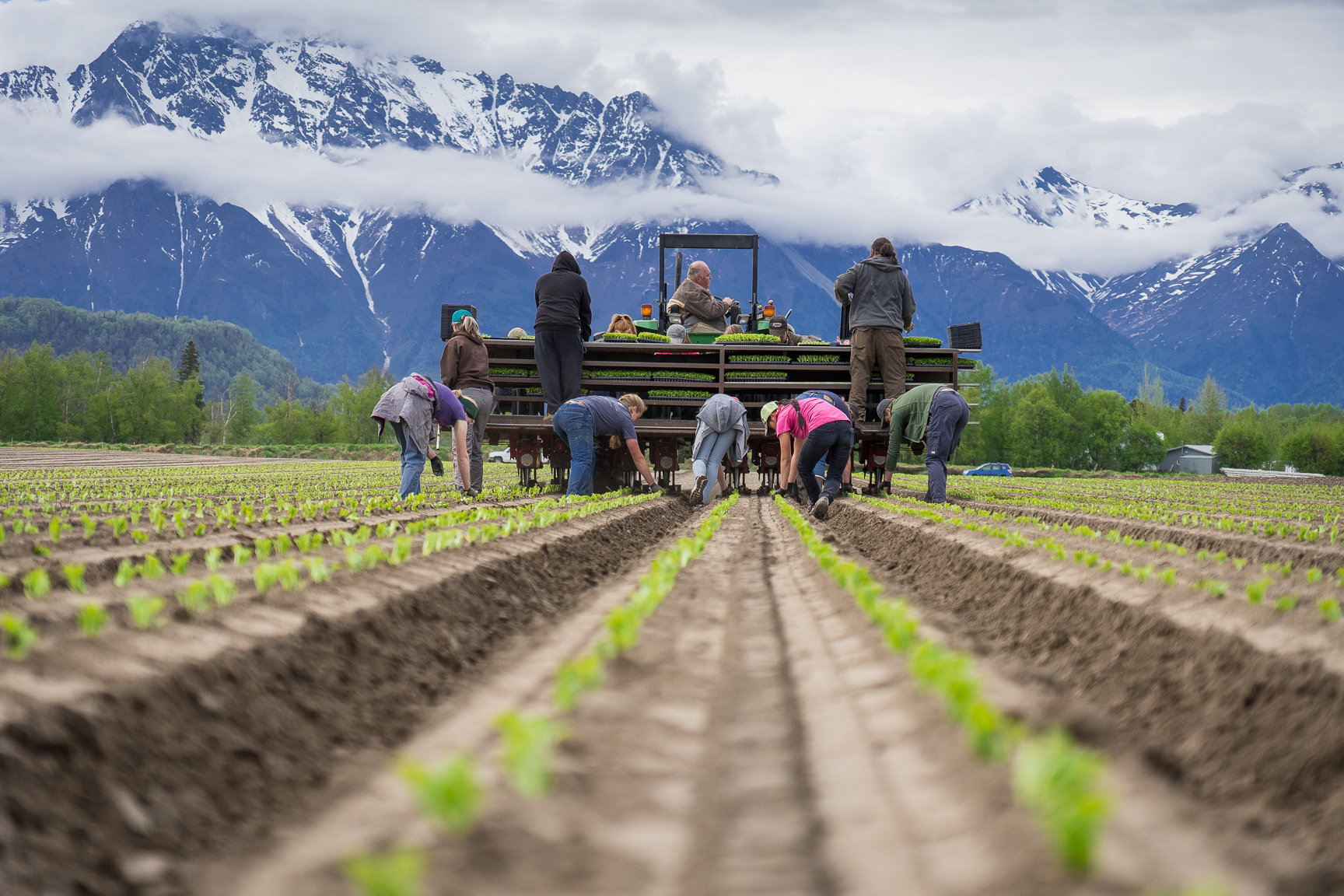 Information on 2022 Nenana Tolchaket Land sale can be found at: http://dnr.alaska.gov/ag/nentot/
Nenana-Totchaket Agricultural Project 2022 Land Sale Brochure (Auction #494)
STATE FARM CONSERVATION PLAN
Information on AK State Farm Conservation Plans
AGRICULTURAL LAND FOR ALASKA - Fact Sheet
This five page fact sheet gives information on what state programs are available for agricultural land and provides definitions of terms along with frequently asked questions.
Agricultural Land for Alaska Fact Sheet
Acquiring fee title on agricultural patents, contracts, and agricultural homesteads Fact Sheet