Large-Scale Burn Permit Information
Large-Scale permits can be written for larger or more complex burns than allowed under Small-Scale Permit.
In most cases, a site inspection and correspondence with a local state fire prevention officer is required.
Additional equipment, personnel, and water are required.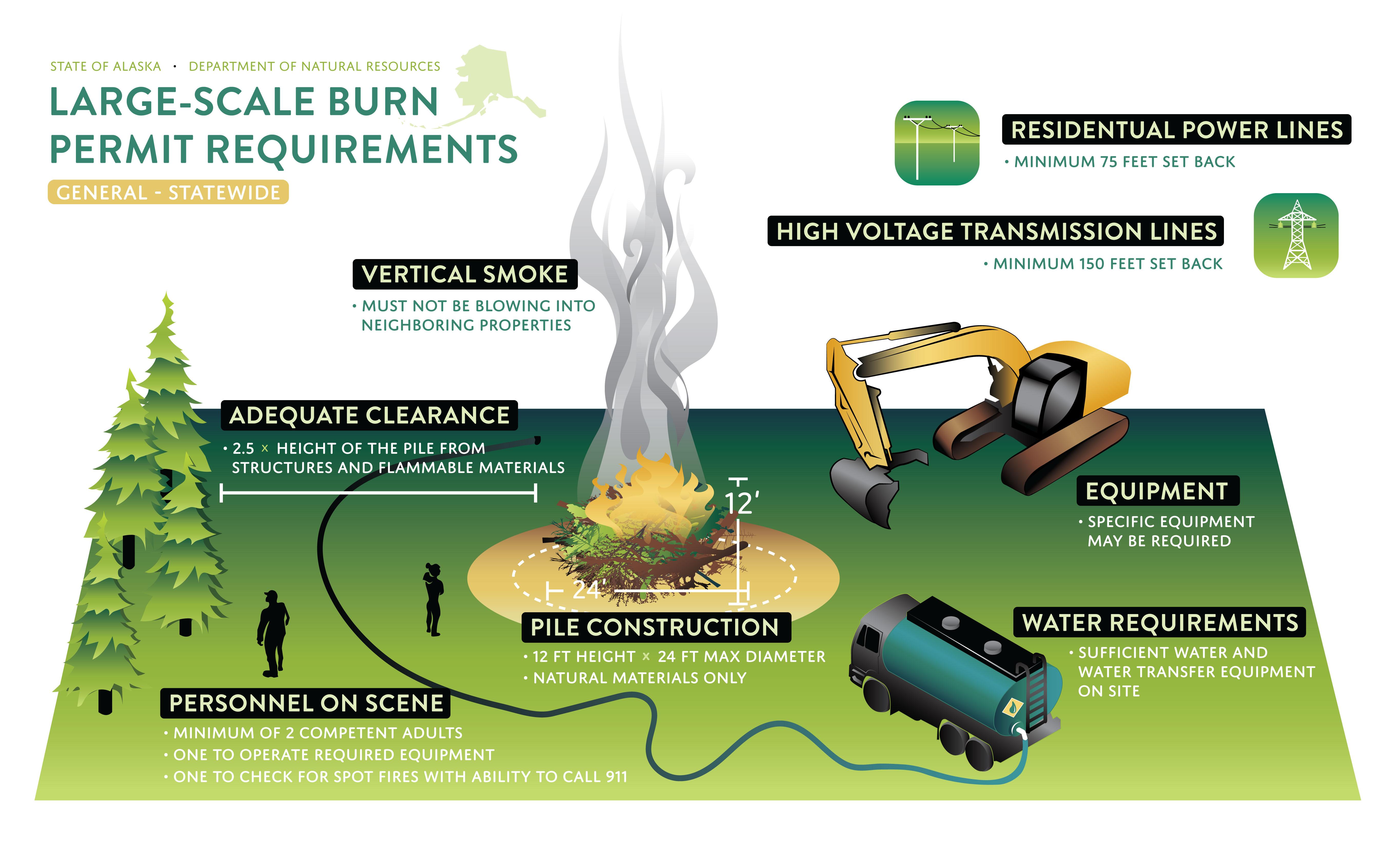 General Requirements:
A maximum pile size of 25 ft diameter by 12 ft high.

Maximum pile size allowed will be contingent on factors such as adequate clearance adjacent fuel types, location, and available equipment.

Adequate clearance of 2.5 times the height of the pile to be burned, cleared down to non-flammable mineral soil.
Permit holder will ensure that any heavy equipment that is required as a condition of the permit is in good operating condition and of sufficient horsepower to manipulate the pile and manage any fire that escapes.
Sufficient water and water transfer equipment (pumps, hoses, etc.) capable of managing the burn and any escaped fire will be onsite until the fire has been extinguished and is cold to the touch.
At least two adults over the age of 18, who can operate any of the equipment required as a condition of the permit, are present on the site until the burn is fully extinguished and cold to the touch.
For more information contact your local fire prevention office:
Haines Area Fire Prevention
Prevention Office Phone: 907-766-2120