Chena River State Recreation Area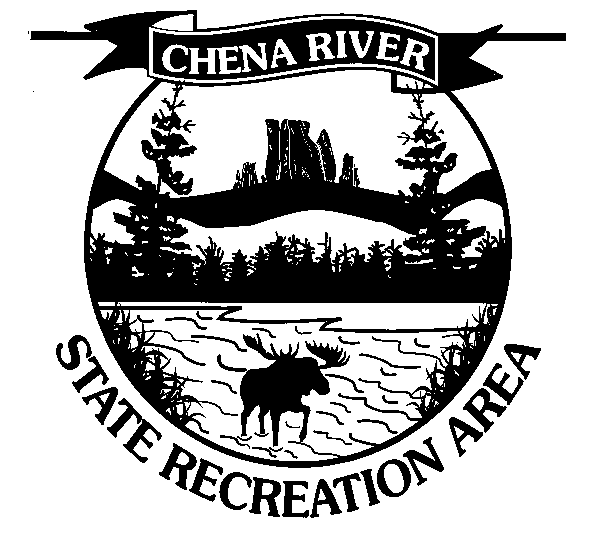 Chena River Brochure
Facilities
Fishing
History
Hunting Information
Bear Baiting Information
Map of Park
River Guide
Rules and Regulations
Trails
Wildlife
Winter Activities
Click the topic above for more information. This information is from the brochure The Chena Trailmarker. For a copy of this brochure, contact the DNR Public Information Center at dnr.pic@alaska.gov

Attention: each year trail restrictions are put in place during spring break-on the multi-use trails within Chena River state Recreation Area. Generally, all trails are closed except for foot traffic starting in mid-April and remain closed, re-opening for Memorial Day weekend. For more information about trail closures call the Northern Region office at (907)451-2698.

Twin Bears Camp is operated by the The Fairbanks Rescue Mission, a non-profit group whose mission is to serve the community by providing a place for outdoor education and recreation. The camp is a project of the The Fairbanks Rescue Mission, operated with the Division of Parks and Outdoor Recreation.

Chena River State Recreation Area Brochure and Map

Chena River Video YouTube

Wood Cutting Permit Information

Chena River State Recreation Area Management Plan
A Park for All Seasons
More than ever, Chena River State Recreation Area is a park for all seasons. Are you interested in a day of hiking and rock-climbing at Granite Tors? Or would you prefer to harness up the dog team and escape into the snowy horizon, or perhaps ride a 4-wheeler along a forest trail? With 397 square miles of forests, rivers, and alpine tundra, the recreation area has something to offer everyone. The variety of activities draws more than 150,000 people to the Chena River State Recreation Area every year.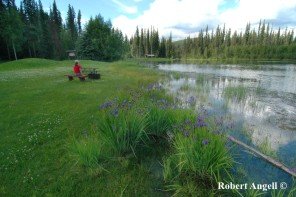 Campgrounds in the area can accommodate all sorts of outdoor enthusiasts, from tent campers to those with deluxe recreational vehicles. Three developed campgrounds exist in the recreation area: Rosehip Campground at milepost 27 Chena Hot Springs Road, Tors Trail Campground at milepost 39, and Red Squirrel Campground and Picnic Area at milepost 43. More Fairbanks area campground information. Opportunities for camping in undeveloped areas can be found along the many gravel bars and river access roads.
The park follows the Chena River, a clear flowing, class I-II river ideal for kayaking, canoeing, or fishing for abundant arctic grayling. Chena Hot Springs Road parallels the river, providing boaters and anglers many entry and exit points from which to choose. River level information: USGS Real-Time Data for Alaska Streamflow.

Dipping the hook for grayling can be an invigorating experience in the summer. In addition to the river, three small ponds have been stocked at mileposts 30, 45.5 and 47.9. The river is catch and release only, but fish caught in the gravel ponds may be kept.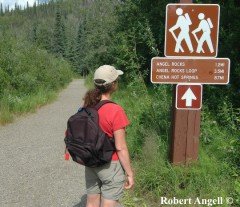 In winter months, two major dog sled races use portions of the old Chena Hot Springs Winter Trail. Ski touring and snow machining are also popular. The recreation area contains numerous winter trails, providing opportunities for motorized and nonmotorized recreation.


Wildlife is abundant in the Chena River Recreation Area. Visitors frequently find moose munching in the beaver ponds and sloughs along Chena Hot Springs Road. Black and grizzly bears also inhabit the area, though they are seldom seen. Grizzly bears have been spotted by backcountry hikers in alpine areas and along the river. Black bears are found in areas with abundant vegetation.