Float the Wood River Lakes Water Trail
Floating the Wood River Lakes system is arguably the most popular and accessible summer adventure in Wood-Tikchik State Park.  Kayaks and canoes are generally the crafts of choice for this 85+ mile journey from Kulik Lake to Lake Aleknagik State Recreation Site. This float passes through five lakes, four shallow clear water rivers and affords visitors a special glimpse of the dramatic topography of the park including the Wood River Mountains and Nushagak tundra lowlands. Paddle west and visit the spectacular Ice Caves on Kulik Lake.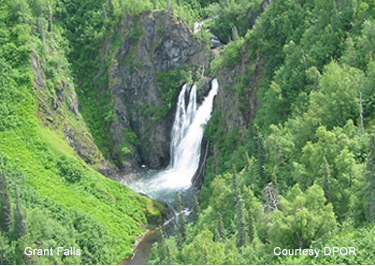 Row the Tikchik River
Located in the northern region of the Park and accessible only by float plane, the Tikchik River is a stunning and relatively tranquil river flowing 60 miles from Nishlik Lake to Tikchik Lake.  This float offers great hikes, abundant freshwater sport fish, solitude and endless scenic panoramas. The flight to Nishlik is often a scenic tour of the park from south to north, including sights such as Grant Falls and the Domes.  The wild sights on the Tikchik River are truly awesome.

Snowmobile the Mountains
Snowmobiles are possibly the best way to access the backcountry in Wood-Tikchik.  They offer an unmatched opportunity to visit the most remote areas of the park.   With 1.6 million acres to explore, riders can pursue and discover some of the wildest terrain in the in southwest Alaska.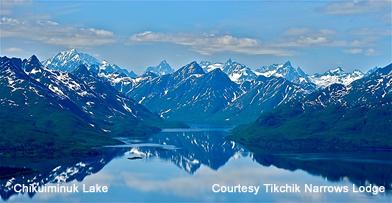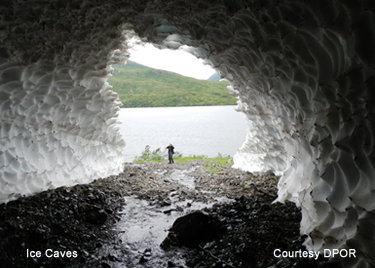 Sport Fishing
Wood-Tikchik State Park offers some of the finest sport fishing in the state, the country and even the world.  Opportunities abound for sport fishermen, those looking to cast a fly for rainbow trout, dangle a lure for voracious char or do battle with a stout salmon. Frequent mayfly, caddis and stonefly hatches; ravenous char, gluttonous rainbows, cunning grayling and powerful salmon provide anglers with unique and memorable fishing experience.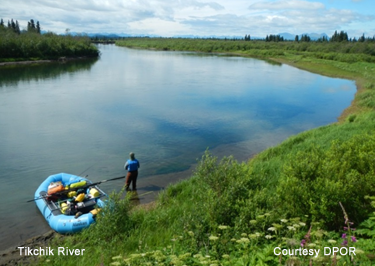 Paddle Chikuminuk Lake
Chikuminuk Lake is one of the most scenic and remote lakes in park, the largest within wilderness area and the only non-motorized lake within Wood-Tikchik. Craggy peaks in the west and rolling tundra hills in the east provide a special glimpse of the park's remarkable landscape. Enjoy the peace and quiet of wilderness, a lake without boat motors and lands without generators. Please visit the Wood-Tikchik State Park permit page for information on camping on or around Chikuminuk Lake.