KRSMA's Top 5 Attractions
Float the Upper Kenai River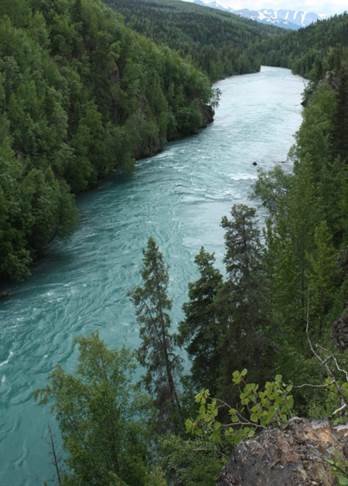 The Upper Kenai River is a drift-only section of the Kenai River Special Management Area. This section of river provides great fishing and camping opportunities and some of the most scenic vistas within the Kenai River System. Part of the Kenai's appeal comes from the Striking turquois glacial water. Boaters opting to float during the summer months are often rewarded with wildlife sightings of bear, moose and majestic bald eagles. Down stream of Jim's Landing, the Kenai River Canyon offers a wilderness feel, with a series of class II and III rapids. Enjoy this relaxing and gorgeous float through some of the most remote stretches of the Kenai River.


Sport Fishing the Mighty Kenai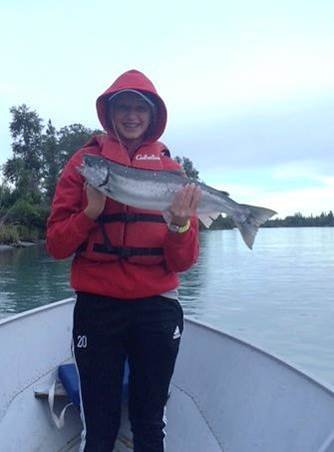 Salmon, rainbow trout and dolly Varden are the most popular species to fish for on the Kenai River. Voracious rainbow trout gorge themselves on salmon roe, tens of thousands of sockeye salmon flood the river during the peak of the run and some of the largest remaining king salmon return to spawn providing ample opportunity for fishermen and women to catch dinner. Whether you opt to hike the Upper Kenai River to cast a fly for rainbow trout or sport fish by boat with a guide, you will have a great chance to catch a fish from the bountiful waters of the Kenai River.


Hike a Scenic Trail
There are an abundance of trails providing access to fishing and scenic overlooks, photographic opportunities and unmatched panoramic views of the Kenai River, Skilak and Kenai Lakes. Several hiking trails near Skilak Lake deliver exceptional views of the Upper Kenai River, Skilak Lake and the Kenai Mountains. Be prepared and bring a snack, first aid kit and layers for the weather. Good hiking shoes and a set of trekking poles can make a hike even better as Alaska weather is unpredictable and can change quickly.


Bird Watching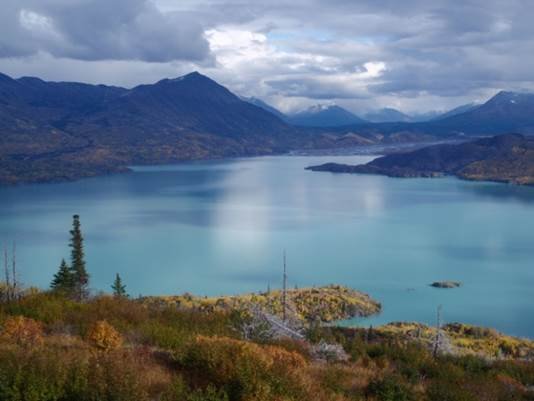 The Kenai River watershed is a birdwatchers haven. The protected river corridors, expansive lakes and tidal estuary provide excellent habitat for a variety of species. The Kenai River Flats, at the mouth of the river, is a customary resting locale for a multitude of avian species. 187 species of birds have been seen on 'The Flats', of which a remarkable 81 species are known to breed there, at least yearly or occasionally. Tremendous congregations of waterfowl can be seen at The Flats during the spring and fall migrations. Some common Species include: Bald Eagles, Seagulls, Swans, Geese, Snipe, Plover, Arctic Tern, Sandhill Crane and many species of waterfowl. Bring a spotting scope or a pair of binoculars and enjoy the view.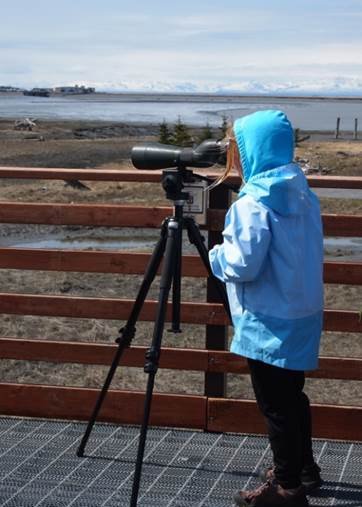 See a Grizzly Bear!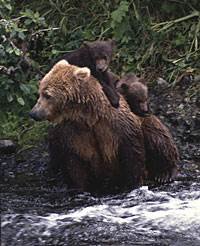 The Kenai Peninsula has a healthy population of bears. For the best opportunity to see a bear, viewers must understand bears' habits and habitat. Bears generally congregate near salmon streams in the early morning and late evening hours. This is your best chance to catch a glimpse of a great Grizzly bear. Look for slow moving pools in the river where salmon are likely to rest. Find a good viewpoint a safe distance away. Bears also frequent the shoreline of Kenai and Skilak Lakes scavenging for food. Patience pays off when looking to spot a bear. Be aware of your surroundings and be cautious when on or near the river.