Seed Cleaning and Conditioning
Seed Cleaning / Conditioning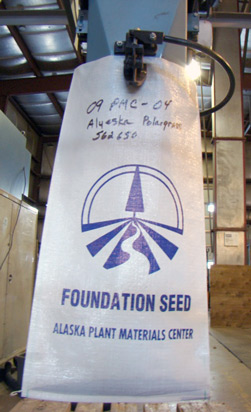 Seed conditioning and handling is a critical step in producing a high-quality seed product that is free of contaminants. The seed cleaning facilities at the Alaska Plant Materials Center handle not only seed from our own fields, but also seed from the Alaska Seed Growers Association, private companies, and agencies. There are two main seed processing facilities: our Seed House that processes lots of seed over 100 pounds, and the Small Seed Lot for anything less. Both facilities operate primarily in the winter months when the field activities are completed.
Principals of Seed Cleaning:
Complete separation-removal of contamination
Minimization of seed loss-some good seeds are removed along with contaminants in almost every conditioning operation and this loss must be kept to a minimum
Upgrading-improvement of seed quality through removal of decayed, cracked, broken, insect-damaged, or otherwise injured or low-quality seed
Efficiency-the highest capacity consistent with effectiveness of separation
Minimization of labor-labor is a direct operating cost
Equipment
Typically, more than one machine will be necessary to completely condition a given seed lot to maximum purity and germination. Seed can be separated by physical characteristics such as size, length, width, thickness, weight (specific gravity), surface texture etc. Each piece of equipment works with one or more of these physical characteristics to separate good seed from the rest of the contents. The handler will choose the sequence of equipment based on the characteristics of unwanted material and condition of the seed.
Here is a quick look at the equipment used at the PMC for seed conditioning: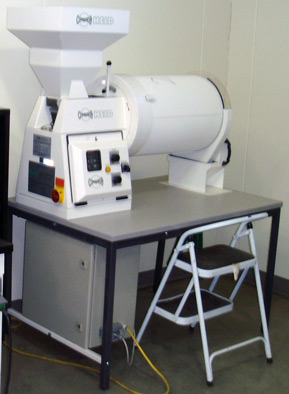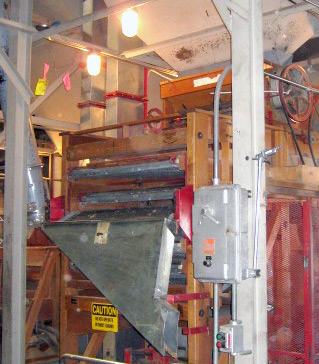 ---